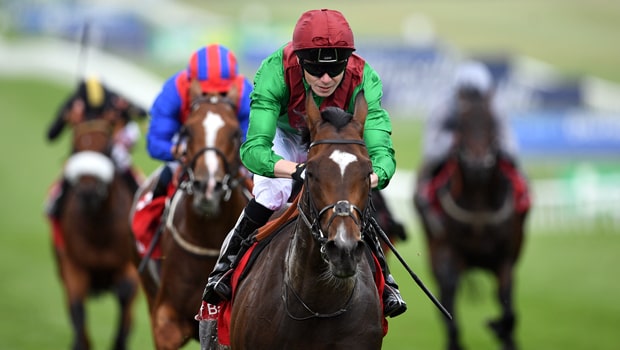 Barry Irwin, the CEO and founder of Team Valor has said Spanish Mission is not a usual European Horse" because he does not like soft going,"
In one publication BloodHorse expresses worry over the weather condition; a soft ground since Spanish Mission has raced strictly in Great Britain grounds.
The horse was bred in Kentucky by its American owners in Team Valor and Earle Mack.
The 3-year-old horse will face eight rivals at Belmont Park in the $1 million Jockey Club Derby Invitational Stakes coming off overseas starts.
With a forecast of rain already done this week for Belmont Park, Irwin is hoping that Hurricane Dorian does not complicate matters because starting September 7, nine 3-year-olds will close out the New York Racing Association's first Turf Trinity series with the initial 1 1/2-mile Jockey Club Derby.
According to the weather forecast, what may be found at Belmont Park, apart from a strong chance of sunshine Saturday, is a test that should suit their colt.
Ahead of the Breeders' Cup Challenge series event, Irwin said no one knows what could happen if bad weather will come up the coast since Long Island is up the coast.
Despite the worry with the given condition, he said the team feels comfortable with the horse and the competition.
The owners had to ship Spanish Mission back home to America, through the Jockey Club Derby and the prospect of firm turf over a possible start in the prestigious St. Leger Stakes (G1) at Doncaster looks unlikely.
Having raced twice this year at a distance of 12 furlongs or more on turf, The Spanish Mission will compete with Code of Honor, last month's winner of the 1 1/4-mile Runhappy Travers Stakes (G1).
Spanish Mission's win came two starts back in the manner of a four-length score in the 1 5/8-mile Bahrain Trophy (G3) at Newmarket.
The son of the Street Cry, mare Limonar, bred in Kentucky by St. Elias Stables emerged third, just a neck and a head behind—in the 1 1/2-mile Qatar Gordon Stakes (G3) at Goodwood August 1 in his most recent start.
Leave a comment