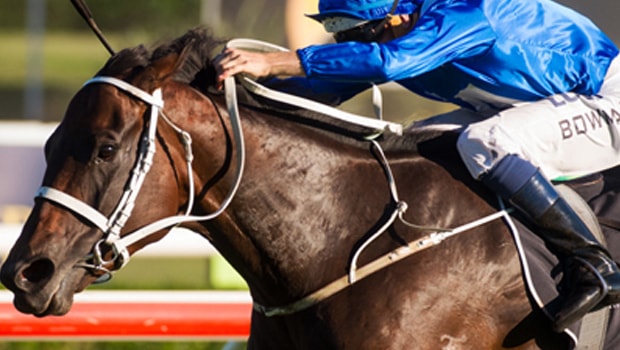 Superstar Australian mare Winx could be set for a campaign in Europe next summer, trainer Chris Waller has confirmed.
The daughter of Street Cry recently extended her remarkable unbeaten record to 20 races and is en route to a shot at a historic third Cox Plate next month.
While the Moonee Valley feature is the clear short-term target, Waller released a statement clarifying that Europe is very much on the agenda for 2018 although he also insisted no concrete decision is likely to be made until the spring.
If Winx does come to Europe, Waller suggested a three-race campaign, as opposed to a one off, would be his preference.
The trainer admits the racing world is eager to see Winx outside of Australia and that is something he is willing to take on board.
"The world is interested in this horse and they're in awe of her performances," he said.
"I don't think we have to go but I think the world's saying, 'Listen, can you come over – we'd really appreciate you to come.'
"If we were to go, we wouldn't go for one particular race, we'd probably give her a campaign. We'll take her through a range of distances."
Royal Ascot next summer is the obvious key destination as Winx would get the chance to showcase her talent to a global audience at Britain's flagship Flat meeting.
Officials at Ascot have long been in contact with Waller and are delighted to see plans taking a significant step forward.
"I've been speaking to Chris Waller for over a year and they have long been keen on Royal Ascot," said Nick Smith, Ascot's director of racing and communications.
"Whether it's the Queen Anne or Prince of Wales's has yet to be confirmed but it's gratifying to hear the team go more public on that, which shows they're starting to formulate a firmer plan."
Leave a comment