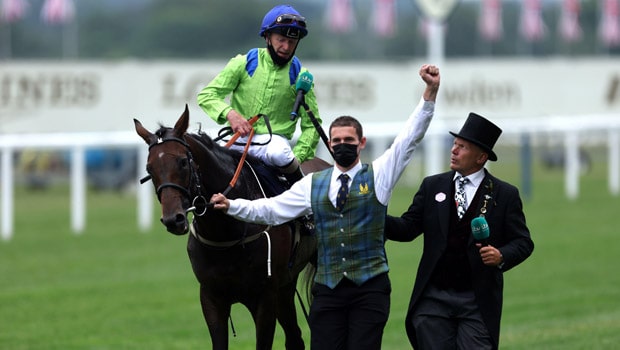 Subjectivist finished first at Royal Ascot to win the Gold Cup. Stradivarius, who had won three times in the past, was denied the chance to win a fourth as it finished fourth. Subjectivist was ridden by 50-year-old Joe Fanning and almost had no challenger on the track. Princess Zoe finished in second place while Spanish Mission came third. Subjectivist was bred by Susan Hearn and is trained by Mark Johnston.
Stradivarius, who was ridden by legendary jockey Frank Dettori, was on a mission for a fourth Gold Cup, aiming to equal the record of Yeats, who had also won four victories in the race. Trainer Johnston was, however, able to achieve his fourth Gold Cup after winning it in 1995, with Double Trigger,  and in 2001 and 2002, with Royal Rebel.
Speaking after the race, Fanning said about Subjectivist "He's been a great horse this year, even last year. He just keeps improving, he's very good. I always thought it would take a very good one to get by him. In Dubai on that good ground (when winning the Dubai Gold Cup at Meydan in March), he was always doing his best work near the end. I never thought that was an issue, he'd go on any ground. It's great for the yard. Dr. Jim (Walker) is a brilliant owner, he's been with us for years, even when they run bad, he's very good."
Johnston also praised Subjectivist after the win, expressing that they had fears about its performance, especially after it fell in Middleham some days ago, resulting in bruises in its shin. He also said about Stradivarius "It's a sad day for Stradivarius. I know what it feels like when a champion like that goes under, but it was going to happen one day and I'm just glad it was us who did it."
The race took place in front of 10,000 people, as against a normal crowd of 70,000, due to COVID restrictions.
Leave a comment