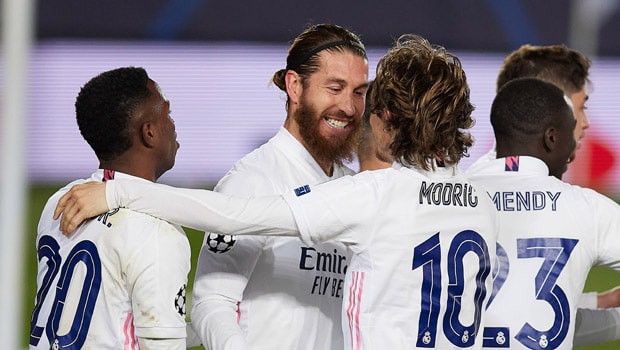 Spanish defender Sergio Ramos has left La Liga side Real Madrid after talks for an extension broke down with the club hierarchy.
The 35-year-old was offered a one-year contract extension with reduced pay but the defender held out for a 2-year extension which never came.
With his contract running out, the center back will have to move elsewhere with Europe's elite already jostling for his signature. He revealed that the offer of a year was later withdrawn despite meeting with the club that he had agreed to it.
"In the last few months, the club made me a one-year offer with a salary reduction. Money was never a problem; the president knew that I'd made clear that it wasn't an economic issue. It was a problem in terms of years; they offered me one year and I wanted two, it was stability for my family." Ramos said.
English Premier League Champions and UEFA Champions League finalist Manchester City are leading the lineup while French giants Paris Saint-Germain are also interested in the experienced defender.
Ramos joined Real Madrid from Sevilla in 2005 after making 39 appearances while he made over 450 appearances for the Los Blancos scoring 23 goals.
He won 5 La Liga titles Real Madrid in 2006/07, 2007/08, 2011/12, 2016/17, 2019/20, UEFA Champions League titles in 2013/14, 2015/16, 2016/17, 2017/18, as well as UEFA Super Cups in 2014, 2016, 2017.
Two Copa del Rey titles in 2010–11, 2013–14 and he also added four Supercopa de España titles in 2008, 2012, 2017, 2019–20 including four FIFA Club World Cups in 2014, 2016, 2017, 2018.
Sergio Ramos is also a Spanish national team legend having made over 180 appearances for the Spanish national team winning the FIFA World Cup in 2010 in South Africa and two UEFA Euro Championship in 2008 and 2012. However, he was not included in Luis Enrique's squad to Euros 2020.
When asked about this possible destination, he said he not be playing for Barcelona and Sevilla next season.
Leave a comment