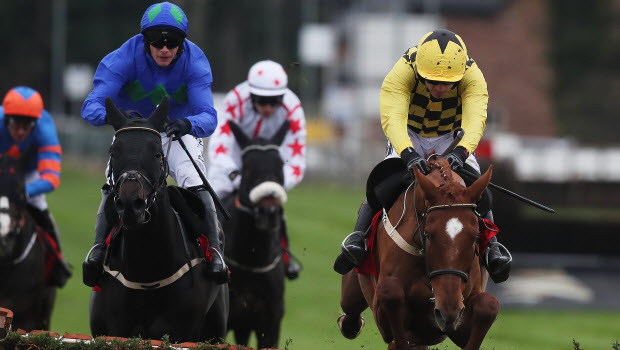 Ruby Walsh feels the sheer consistency of Un De Sceaux in his career to date has stopped him being truly recognised by the racing public as a great horse.
The jockey has been on board for many of Un De Sceaux's 20 wins from his 26 career starts, though he could only watch on from the sidelines when he won a record third Clarence House Chase at Ascot on Saturday.
Walsh is recovering from a broken leg, but he took the time to acknowledge his admiration for Un De Sceaux after his latest Grade One triumph pushed his career earnings through the £1m barrier in terms of prize money secured.
Walsh has previously been a central figure in the careers of racing legends such as Kauto Star and Hurricane Fly and he feels it is only when such talents begin to show signs of decline that their brilliance is truly appreciated.
"I think it's only when a horse seems vulnerable that the public really latch on to them. Look at Kauto Star for instance.
It was only when he was beaten in the King George and his career looked over that the public began to adore him," said the jockey.
"It was the same with Hurricane Fly. The public loves it when horses are gone and then they come back. The problem for them is that Un De Sceaux has never really gone. He just keeps winning and never misses a season.
He's an incredible horse." Walsh will hope to be fit and well in time for the Cheltenham Festival in March where Un De Sceaux is the 4.50 favourite to retain his Ryanair Chase crown.
Now 10-years-old, there is a maturity to the Willie Mullins-trained runner now that simply wasn't there when he first arrived from France five years ago.
"He couldn't wait to get you out of the parade ring to try to kill you," said Walsh. "It's different now. It's more relaxed.
He only took it up after a few fences in the Ryanair and he took a lead no problem at Ascot on Saturday too. "He has some enthusiasm. His attitude is remarkable."
Leave a comment