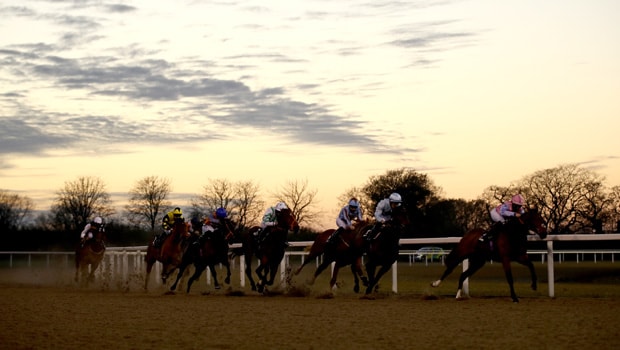 Four racetracks could have the presence of fans next week as the government has announced that fans could be admitted to sporting venues from next week after the lifting of the national lockdown on December 2. These horse races include Ludlow, Lingfield, Haydock, and Kempton.
Since racing resumed in June, events have had to be staged behind closed doors with no fans and limited personnel but all that is about to change with time. According to Prime Minister Boris Johnson, sporting venues in Tier 1 and Tier 2 areas would be allowed to receive fans and it would be on a limited basis.
Venues in Tier 1 areas would admit only 4000 people or 50% of their normal capacity, depending on which is lower, while areas in Tier 2 could admit up to 2000 people or 50% of their normal capacity. This is to ensure that people still maintain social distancing while in sports venues. Shropshire, Surrey, Merseyside, and London are four of the areas, where the racetracks are, that fall under Tier 2 areas.
Simon Sherwood, who is the general manager of the Ludlow' racetrack, explained that plans were already in place for Wednesday's event, saying that he expects around 600 spectators, for a track that has a capacity of 2000; "We're trying to work out the configuration of the course with a crowd back. It will be great for the atmosphere. We'll tread cautiously being one of the first back. We're allowed 2,000, but realistically we'll be welcoming our members back first and then a small amount of the public. I wouldn't have thought we'd be pushing close to 2,000, our capacity wouldn't allow that anyway with social distancing. For that meeting in December, we'd normally get around 1,500 to 2,000, but I suspect we'll be having between 500 and 600." He further stated that it was a relief that Ludlow falls under Tier 2 areas, reducing the strain on them.
A clerk at the Lingfield track, where there would also be a race on Wednesday, George Hill, expressed his delight at the prospect of fans returning, acknowledging the impact the absence of fans has had on the sports these past few months; "At racecourses throughout the country, it's been shown how much of an impact (is made by) not having crowds or any catering or hospitality on offer for racegoers. To have no racegoers coming through your gates for six months plus, obviously is going to be a massive financial hit. So I think getting back to some crowds back is a massive step in the right direction, to start with.
Leave a comment