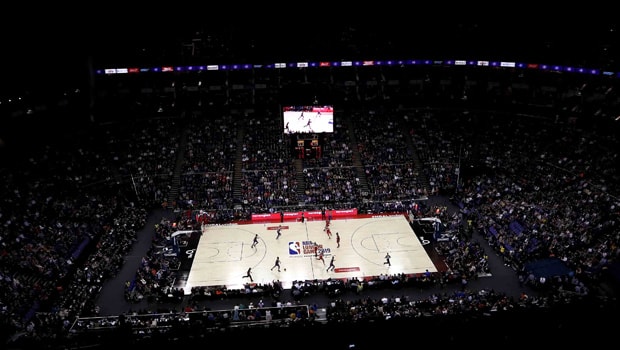 The NBA All-Star scheduled for Indianapolis for February 12 to 14, 2021, has been shifted to February 16 to 18, 2024.
The Indian Pacers and the NBA made the announcement on Thursday. The organizers, including the Pacers, NBA All-Star Host Committee, and the NBA, disclosed that public health conditions made it difficult to appropriately plan for the All-Star activities in February 2021.
The plans for a revised NBA All-Star 2021 will be made public later, but the 2024 NBA All-Star Game will happen at the Bankers Life Fieldhouse, home of the Pacers, on Sunday, February 18, 2024.
NBA commissioner Adam Silver expressed disappointment in the NBA All-Star postponement and showed appreciation to stakeholders of the NBA All-Star 2021.
"While we are disappointed that the NBA All-Star Game will not take place in Indianapolis in 2021, we are looking forward to the Pacers and the city hosting the game and surrounding events in 2024, I want to thank Herb Simon, Steve Simon, Rick Fuson and the entire Pacers organization as well as the NBA All-Star 2021 Host Committee and the community of Indianapolis for working with us to reschedule our All-Star activities." said NBA Commissioner Adam Silver.
Indiana Pacers owner Herb Simon spoke of his excitement in bringing the All-Star experience to Indiana in 2024. He explained that the preparations for the 2021 NBA All-Star put them ahead for the 2024 event.
Cleveland will host the 2022 NBA All-Star, Salt Lake City in 2023 before the NBA All-Star 2024 in Indianapolis.  The 2024 game will be the second NBA All-Star in Indianapolis.
Meanwhile, Boston Celtics have officially gotten Jayson Tatum, a 2020 NBA All-Star and All-NBA selection, on a long-term deal.
Elsewhere, Golden State Warriors guard Klay Thompson has undergone successful surgery to repair a torn right Achilles. However, he will be out for the entire 2020-21 NBA season while expected to make a full recovery.
Leave a comment