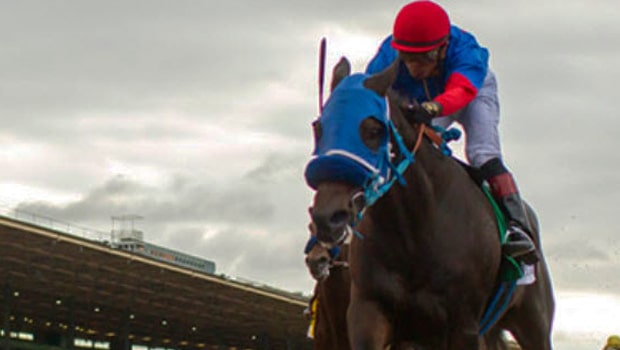 After sustaining an injury at California's Santa Anita track in the Breeders' Cup Classic race, Mongolian Groom has become the latest horse to die.
Vino Rosso's powerful stretch run helped him to win the Breeders' Cup and went away with the $6m (£4.6m) pool prize, but this was overshadowed when Mongolian Groom got euthanized after a leg injury.
The controversy surrounding the track came to bare as it had been under scrutiny heading into the event. Thirty-six horses have met the premature end there since December 2018.
Reacting to the death of the horse, organisers described the death of the 4-year-old gelding as a big loss to the entire horse racing community, adding that equine and human athletes' safety remains their top priority.
The organisers further stated that they'd worked closely with Santa Anita leading up to the Championships to promote enhanced equine safety adding that numerous industry-leading reforms have been implemented to enhance the existing health and safety measures. They said the measures are geared towards providing a safe racing environment.
The organisers have therefore launched an inquiry into the circumstances surrounding the four-year-old gelding's death. This could lead to a coroner inquest.
Also speaking on the circumstances surrounding the horse's death, Patrick Battuello of activist group Horseracing Wrongs urged stakeholders to ignore what has been said or read about "safety" and horseracing. He added that with the organisers failing to prevent death on the track in the glaring eyes of the whole world where vigilance is at an all-time high, then they can't prevent "kills".
It could be recalled that the organisers had considered moving the event away from Santa Anita in the summer.
Also speaking on the safety concern, Vino Rosso trainer Todd Pletcher said It'sIt's something that is giving all owners and riders concerns, adding that "everyone took every precautionary measure they possibly could."
Meanwhile, Joseph O'Brien has become the second person to ride and train a winner at the Breeders' Cup, after Iridessa emerged winner of the Filly and Mare Turf race in California.
The 26-year-old Irish rider is the son of legendary trainer, Aidan. He also became the youngest winning trainer in the event. Recall that O'Brien was the youngest winning jockey to win the Turf race at the age of 18 aboard St Nicholas Abbey in 2011.
Leave a comment