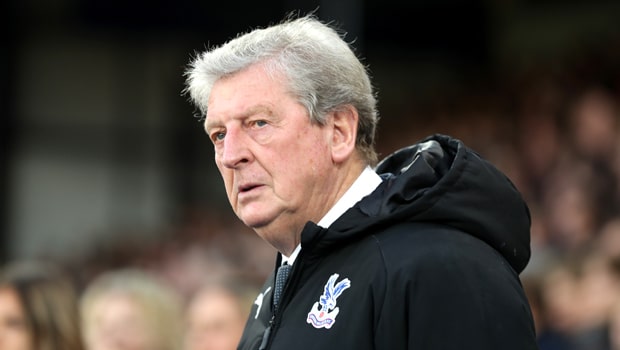 While the two mainstays on top of the Premier League table, Liverpool and Manchester City tussle over the title, behind the duo it's as close as ever. The teams in the hunt are the usual suspects 4th placed Chelsea, 5th Arsenal and Manchester United, who have climbed to 7th spot despite disastrous performances to start the season. It's no surprise to see the aforementioned clubs fighting for European qualification, but there are two teams that shouldn't be up there and therefore two teams that are nowhere to be seen.
Namely, overachieving this season have been 3rd placed Leicester City and 6th Crystal Palace, who have effectively replaced Tottenham Hotspur and Everton in the battle for continental competition. Admittedly, Leicester has been bubbling under for a while and were generally predicted to challenge the top six spot – but definitely not expected to upend the chelseas and arsenals of the league. Leicester are in good position to keep at least their top-4 spot, despite Chelsea breathing down their neck. The Foxes have outscored every other team than Manchester City (although nine goals against Southampton plays a big part) and are no. 1 in goals conceded, tied with Liverpool and Sheffield United.
Crystal Palace has surprised many, having pulled some great results on their way to sixth place. Manager Roy Hodgson is known for his emphasis on defense, but Crystal Palace has not exactly been stalwart in the defense. They've allowed 12 goals in 10 games, while only scoring 10. While Palace is hanging in there, with those numbers they're very likely to fall back a couple of spots – no matter how well Hodgson organizes the defense.
The biggest disappointments so far have definitely been Tottenham and Everton. Spurs had high hopes after highly successful last season but they've failed miserably – so far. The quality is still there, but something is amiss: dynamic Dele Alli has been abysmal all season, playmaker Christian Eriksen is barely visible and the whole defensive line looks out of sync, in addition to Hugo Lloris' injury. There's still time to correct the course, but it needs to be soon or Pochetino's project will be down the drain and the architect himself with it. Conveniently, Spurs get their chance of redemption against another underachiever, Everton.
Everton has been touted the next big six challenger for ages, but they're yet to deliver. This season has been an absolute nightmare despite some £100M spent on players during the summer. Manager Marco Silva has struggled to find a working eleven to suit his system and the results have been terrible: Everton is effectively in the relegation battle, behind the likes of Brighton, Aston Villa and Burnley. Marco Silva is on hot coals exactly like his next opponent's boss, Mauricio Pochettino.
Dafabet offers
Crystal Palace vs Leicester City (1×2): 3.45 – 3.25 – 2.16
Everton vs Tottenham (1×2): 2.65 – 3.40 – 2.57
Leave a comment