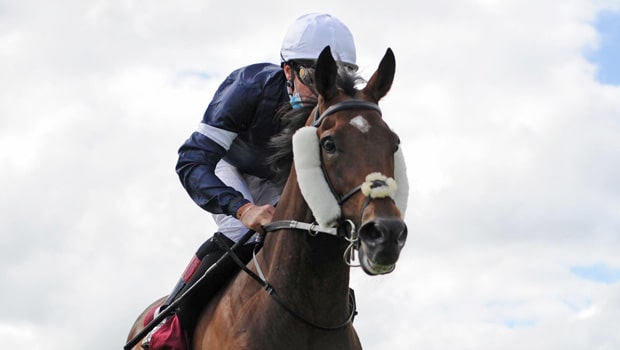 Twilight Payment has emerged as the winner of the 2020 Melbourne Cup.
The death of Anthony Van Dyck overshadowed this booze behind the victory in Australia's most prestigious horse race; the Aidan O'Brien owned colt. During the race, the horse down on the final straight at Flemington Racecourse.
This is also Joseph O'Brien's second win in the Melbourne Cup. Twilight Payment, piloted by jockey Jye McNeil led the race from the start, holding off late challenges from Tiger Moth and Prince of Arran to emerge the winner.
Due to the recent spike in COVID-10, the tournament, known as the "race that stops a nation was held without spectators.
The tragic turn of the proceeding was the announcement of the 2019 Derby winner's death after sustaining a fatal injury.
Racing Victoria's Jamie Stier in a statement confirmed that Van Dyck had to be humanely euthanized due to a fractured fetlock he sustained during the race at Flemington.
Stier further revealed that the colt was given immediate veterinary care but couldn't survive due to the injury's nature.
Apart from Van Dyck, Aidan O'Brien's Tiger Moth was also among the favourites to win the race, which coincided with its 160th anniversary.
Van Dyck's death makes it the fifth fatal limb injury sustained at the Melbourne Cup since 1998. The organizers revealed that Flemington Racecourse had averaged two fatal racing accidents a year in flat races over the past decade.
Reacting to the latest development in a statement, Dr. Liz Walker, CEO of RSPCA Victoria, said the body believes animal welfare issues are involved with horse racing.
Therefore, he expects the stakeholders in the industry to do a comprehensive review whenever there is such a sad event to improve in the effort to avoid unnecessary injury or trauma in the future.
Stier further revealed that a fatality report would be prepared. This, he said, is to assist them in preventing similar injuries in the future.
Leave a comment