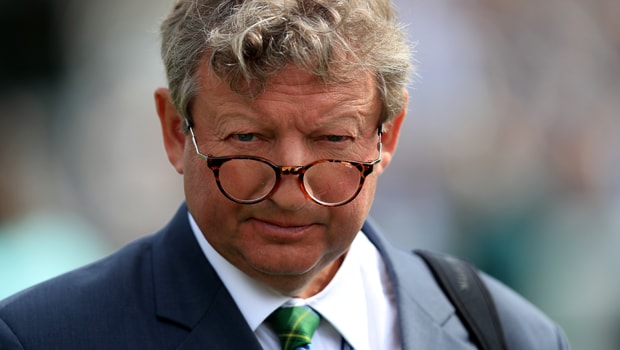 Mark Johnston is on the verge of becoming the winning-most trainer in British racing but he's now vowing to start going after the big prizes in earnest.
The Middleham handler is on the brink of passing Richard Hannon senior's record British winners tally of 4,193.
While that landmark will bring him great satisfaction, Johnston admits that winning Classics is going to be a focus point for him going forward, before he eventually hands over the reins to son and current assistant trainer, Charlie.
Dee Ex Bee's runner-up effort behind Masar in the Investec Derby this season seemingly opened Johnston's eyes in regards to taking dead aim at such prizes, in similar style to record-breaking Group 1 winning trainer Aidan O'Brien.
"I realised after Dee Ex Bee this year that we've had fewer runners in the Derby in 30 years than what Aidan O'Brien would have in a typical year," he said.
"The closest I've come is second and it's my own…fault – if I don't run in it then I'll never win.
"I think if you spoke to Sheikh Mohamed after this year then you might find he'll be looking to have more runners in the Derby too."
The example set by O'Brien and the Coolmore operation in never being shy when it comes to having runners in big races is one Johnston admires.
"Coolmore have built the most successful breeding band and stallion stud in the world largely based on the Epsom Derby.
It still means a hell of a lot and the Triple Crown still means a lot. It does to me anyway," he added.
"I definitely want to win more Classics. I want to win the Arc too – although I don't think I've ever had a runner so that's going to have to change as well!"
Leave a comment