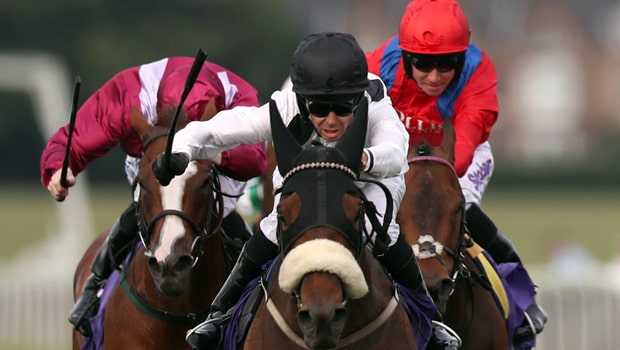 The rider of judicial, says the sprinter " got in the gaps, and then he won well." Reacting to Judicial's unbeaten record maintained at William Hill Beverley Bullet where he finished with a determined triumph, he said the horse had performed well.
He replicated this feat after he had 13-2 chance to complete a course hat-trick in one of the featured events of the season on the Westwood. Judicial predictably took the lead in the 10-strong field through the early stages of the five-furlong dash.
Despite weak at a point, the rapid Ornate traveled well in midfield in the hands of Fanning and emerged winner by three-quarters of a length. Queens Gift who emerged runner-up was just a short-head in front of the fast-finishing Fairy Falcon in third, while Danzeno and Tis Marvellous emerged fourth and fifth respectively.
Fanning, who said the hardened sprinter liked to race in Beverly noted that he was traveling well in the race very well behind others. Reacting to the victory, Camacho's husband, Steve Brown stated that Judicial had had a regressive year unfortunately on the whole.
Noting that there is no apparent reason for the regression, Brown said it could be all down to lose of confidence, which he thinks is natural. Admitting that they have inherited a horse that was combustible that got comfortable, he added that the dogged sprinter has been a little bit tame in his finish.
Speaking on the hood removed, he said it would have been the next step if Judicial had not performed well. Brown, who stated that the team is now back on track, revealed that next stop is Newbury for the Group Three with the hope of finishing the season on a high note in a couple of weeks.
He noted that the five and half-furlong horse likes a hill because they tend to go a good gallop which plays to his strengths, he sees it out well.
Judicial has no doubt achieved a lot so far. He has done much and whatever is left in his locker is a bonus after taking the team from league two to league one.
Leave a comment