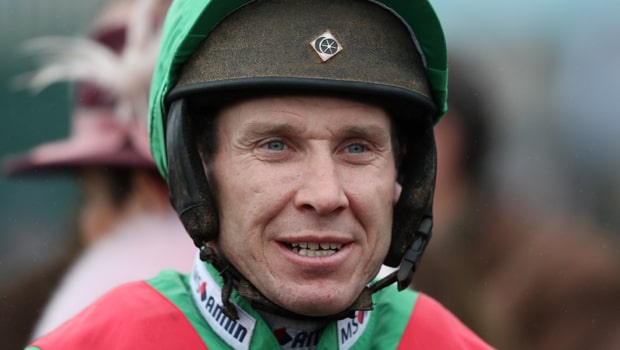 After over a month of being away due to an injury, Richard Johnson is back on the race track, and he is scheduled to run in Musselburgh on Thursday.
Johnson fell at the race in Exeter on the 21st of January, breaking his right arm. His trainer, Olly Murphy, has booked him for two rides already. The fall in January diminished his hopes of going for a fifth champion's title after fearing that the injury could keep him out of racing fill April.
He has won the title four consecutive times so far. Currently, he has a lot of work to do if he wishes to beat his rival Brian Hughes, who secured his latest victory on Wednesday in Musselburgh. That puts Hughes far ahead of Johnson, with 20 wins. At the time of his injury in January, the gap was just 3 wins.
Despite all that, Johnson is pretty confident of himself, even though he is "up against it", alluding to the wide gap between the two, as he is not ready to give up soon, claiming he still has a chance.
Fears over how long he would stay away from horse riding was cancelled on Monday after checking in with a consultation with a consultant for the British Horsing Authority, Jerry Hill.
He got the approval just in time to prepare for the Cheltenham Festival, an event he was very confident of participating in, which begins on March 10, and his two rides on Thursday would provide enough training for him.
Murphy expressed his delight to have Johnson back, recommending two horses for the jockey to earn him the victory he wants. He also supports Johnson's decision not to give up, comparing it with the football team, as he is quite eager to see how it all ends.
Hopefully, Johnson still has enough time between now and April to make more wins to have a shot at winning the Jockey title for the fifth time.
Leave a comment