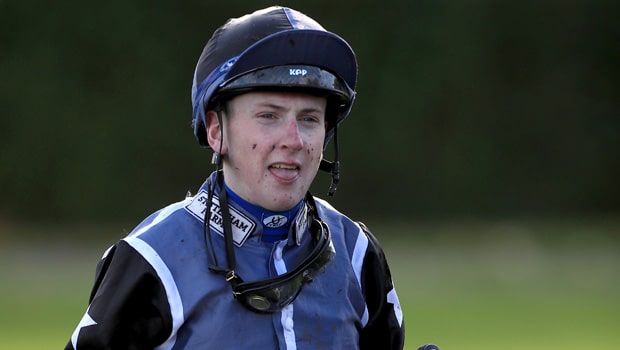 It is now clear why jockey Nathan Evans has not been seen in public since being taken off his mounts at Beverley on 27 August.
The officials had decided after he failed a drug test. The ban substance seen in his sample is understood to be a metabolite of cocaine. He is therefore facing a lengthy suspension as a result.
This was revealed on Wednesday by a statement released by Paul Struthers of the Professional Jockeys Association.
According to the statement, the jockey has been informed of the test's outcome and was suspended immediately.
The Jockeys association noted that Nathan is disappointed with himself for his mistake. Being deeply sorry for his lapse of judgment, they said he has informed and apologized personally to his supporters.
While his B sample has not been tested yet, Evans is engaging with the PJA and the British Horseracing Authority to know his fate.
Evans, who is yet to comment on the latest development, has been part of the North Yorkshire stable of Mick Easterby since he began race-riding in 2015.
He recorded notable early successes on the yard's useful sprinters, Hoof It and Hoofalong. Evans claimed 5lb as Hoofalong won the Scottish Sprint Cup at Musselburgh in 2016, his first prize of £62,000.
During the same summer, he emerged winner of the Stewards' Sprint Stakes at Glorious Goodwood with Hoof It. This was then third success on the same horse in the Ayr Gold Cup.
Despite the absence of big-race successes in subsequent seasons, Evans still made it to the winner's enclosure six times this year from 132 rides.
David Easterby, an assistant trainer to his father, said Evans had not missed a day at work since revealing he tested positive, adding that he is a natural sportsman who takes everything in his stride.
Incidentally, Evans was suspended for ten days in the summer of last year by stewards at Doncaster over an incident where he struck the racehorse Bowson Fred across the muzzle.
Leave a comment