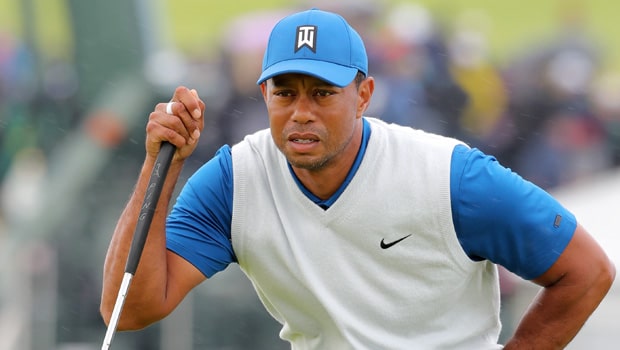 Ace golf star, Tiger Woods is set to defend his ZOZO championship title in October. The event has been rescheduled and has also gotten a new location.
The ZOZO Championship is an event that is sanctioned by both the Japan Golf Tour and the PGA Tour. It has its course in Japan but due to the pandemic and travelling restrictions, this year's event would hold at the Sherwood County Club, California, US. The event would be tagged "ZOZO Championship @ Sherwood."
The first edition of the event was held last year and Woods secured victory after beating Japanese Hideki Matsuyama by three shots. The win marked his 82nd PGA Tour title and he has not been able to make any Tour win since then. Now, Woods is set to win it for a second time.
He sent out a tweet affirming his participation; "I am excited to defend my title at the [Zozo Championship]. It is disappointing that we will not be able to play in Japan this year, but Sherwood Country Club will be a great backdrop for what I know will be a great Championship." The event would be Woods' first outing after failing to make the US Open cut.
Woods would square off against some of the finest golf players of the day, including Dustin Johnson, Jon Rahm, Rory McIlroy, and Tommy Fleetwood. Unlike Woods, some of the players mentioned would play at the CJ Cup, which is another event that should have taken place in Asia (South Korea) but had to be moved due to the pandemic.
Speaking on the development, the executive president international of the PGA Tour, Ty Votaw expressed his delight and gratitude to Japan for the decision to hold the event in the US; "The PGA Tour is grateful that ZOZO Inc. has partnered with us to host the ZOZO Championship @ Sherwood this October. Considering ZOZO Inc.'s main business is in Japan, the decision to hold its event in the US underscores their commitment and support towards our sport, communities where we play and the PGA Tour. We are truly thankful for our partnership with ZOZO Inc. and the Japan Golf Tour organisation."
The ZOZO Championship would hold from October 22nd to 25th.
Leave a comment