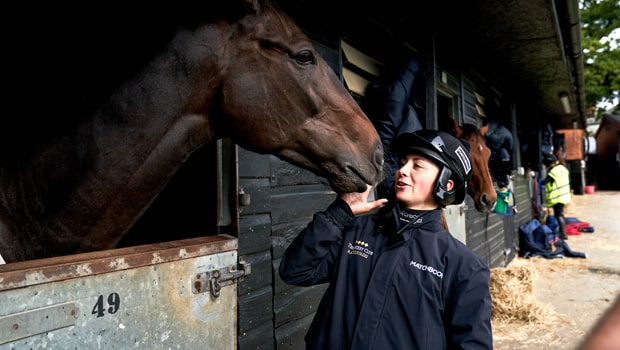 Frodon, and its rider, Bryony Frost, are set to defend their Monet Garden's Old Roan Chase at the racecourse in Aintree. This is after the duo won the event back in 2018. The event, which is a Grade 2 race, features horses 4 years and above. This year, last year's winner would be up against nine very tough rivals.
Paul Nicholls, the trainer of Frodon, who has also trained two other horses that won the event in 2006 and 2016, has expressed optimism that Frodon can retain the title this year again, stating that the horse is in good shape, while also giving a hint at the horse's training routine. Frodon had earlier in the year won the Ryanair Chase, a Grade 1 event, in Cheltenham, with its rider, Frost, who also became the first female to lead a Grade 1 horse at the event.
The two would be out to set a record that has a rare feel to it. Only one horse has won the Old Roan Chase crown more than once, since the inception of the event in 2004, winning it for a massive three times. Its name was Monet Garden, and as a result of the record set, its name became a part of the event. If Frodon and Frost win the event this weekend, it would be the second horse to do so and the fourth time for Nicholls.
Some of the horses that would appear at Aintree include McGroarty, trained by Dr. Richard Newland. If McGroarty wins this event, it would be his fourth straight win this year, after winning at Kelso in September.
Kalashnikov is another horse to watch out for. The horse ended last season on a good note after winning the Manifesto Novices' Chase. Saint Calvados is also another horse with a good history, after having won every event it had tried out for the first time since joining the Oxfordshire stable. Other horses include Ultragold, Born Survivor, and Flying Angle, who took sixth in last year's edition of the event.
Leave a comment