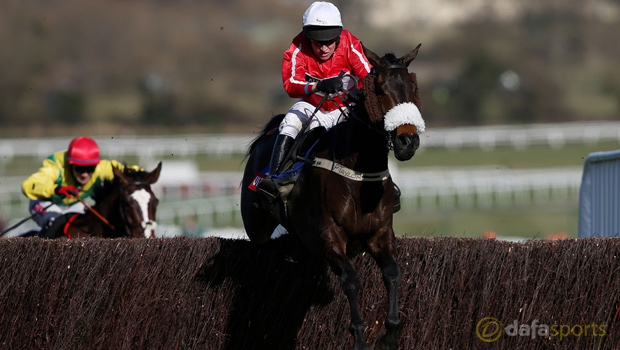 Trainer Neil Mulholland concedes it is impossible to say whether or not The Druids Nephew would have won last year's Grand National but for his late fall.
Well touted for last year's race, The Druids Nephew had taken to the famous Aintree fences royally and was travelling with plenty of gusto under jockey Aidan Coleman.
The duo took up the running at Valentines on the final circuit and appeared set to lay down a hefty challenge.
Eventual winner Many Clouds was a few lengths in arrears when The Druids Nephew took a slithering fall at the fifth last obstacle, ending Mulholland's dream in the process.
The trainer admits that he has never watched a re-run of last year's race since.
For those that have, it seems apparent that The Druids Nephew would have been a threat to all had he stayed upright.
Mulholland has laid his horse out for an Aintree return and now the moment is upon him, as he once again begins to dream of Grand National glory.
While admitting he will never know what might have unfolded 12 months ago in slightly different circumstances, Mulholland is sure that his horse was relishing the Aintree challenge.
"He was just going too well, had too much spring in his step," he said. "It was the speed that done for him; he was very unlucky.
"Nobody can say he would have won but it looked like he had a great chance. He was jumping so well — it was a fantastic adrenaline rush to know he was still there at such an important stage."
Many Clouds returns to Aintree looking to become the first horse since Red Rum in 1974 to retain the Grand National.
Mulholland will be hoping The Druids Nephew, set to be partnered this time by Denis O'Regan, can be the fly in the ointment for Oliver Sherwood's charge.
Many Clouds is 10.00 to win the Grand National with The Druids Nephew priced at 17.00.
Leave a comment