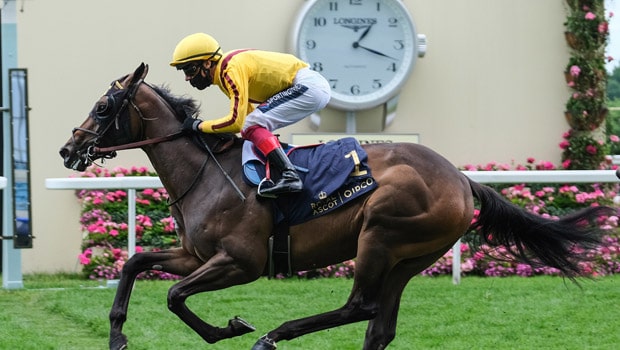 Frank Dettori has landed another victory in France after riding Campanelle past the finish line at the Darley Prix Morny. This is the horse's second straight win after winning the Queen Mary race at the Royal Ascot back in June. It also earned its trainer, Wesley Ward, his third Prix Morny title after other horses had achieved the same feat in 2013 and 2016.
The horse began its journey to victory quite early, as Dettori quickly steered it early to the centre of the track. Later in the race, Dettori widened the lead so that other horses could not catch up. Nando Parrado, a 150-1 favourite, finished the race at second place while Rhythm Master settled for third place. All three horses were winners at the Royal Ascot tournament.
Dettori, who skipped racing at York just to participate in this event, expressed his fascination for the horse after the race. He said, "I was very impressed with her in the Queen Mary. She's not like Lady Aurelia, she was small and very fast. She's much taller, she's grown since Ascot, she's got an amazing, long stride and while she coped with the ground, she's much better on good ground. Wesley was very confident. I knew I had a good filly, but I was worried about the ground – her class came through."
He also spoke about how much of a good listener the horse was as it was quick to follow its commands, which contributed to winning the race. Dettori had won a title the previous week on the same course but for a different race, the Jacques le Marois.
Ward also spoke about his delight on the horse's performance after being concerned about the state of the ground, which he feared could affect its speed. He said, "That was great. The ground was always the concern. This filly had shown no issues in the soft ground in her morning workouts, so I actually thought it could have been an advantage.
She stayed the trip really well and is getting bigger and stronger all the time, she's an amazing filly and I'm lucky to have her. The Cheveley Park closes on Tuesday and I've spoken with Adrian Beaumont (International Racing Bureau), so we'll nominate for that to keep her options open. With a filly like this, it suits to space her races out."
Leave a comment