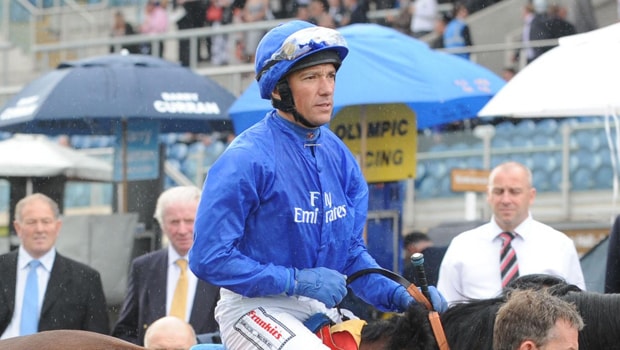 Ace jockey, Frankie Dettori has expressed his delight to ride English King in the forthcoming Derby at Epsom. Dettori was the highest ranked jockey in the just concluded Royal Ascot, taking his total Royal Ascot wins to a record-high 73.
The Italian is not a newcomer to the Investec Derby, having won it two times already and hoping for a third win and this time he would be doing it on English King, a horse owned by long time collaborator, Bjorn Nielsen.
It was on Stradivarius, another horse owned by Nielsen, that Dettori won his third golf cup in Ascot on Thursday. By being chosen to rise English King, he would replace 22-year-old Tom Marquand, a move that has been widely contested again on social media, but Dettori believed the youngster would have more opportunities.
Speaking on the news, he said, "I'm going to go and ride him next week. I can only go on what I've seen but he was impressive at Newcastle last year and very impressive at Lingfield." He then spoke of how Bjorn approached him to ride the horse this year.
About taking the opportunity from Marquand, he said, "it happened a lot to me when I was young. Tom is 22. I'm sure he will have plenty of other chances in his career, but I was just delighted to get the ride."
In a reply, Marquand described Detorri as a "good shot" and also said it was best to respect the wishes of the owners. Ed Walker, who is the trainer of the horse also acknowledged the decision for Dettori to ride the horse.
The Derby was originally scheduled to hold on June 6 but had to be shifted as racing activities only recently resumed after being suspended due to the virus. Now it would hold on July 4 without any fans or spectators present at the venue.
Leave a comment