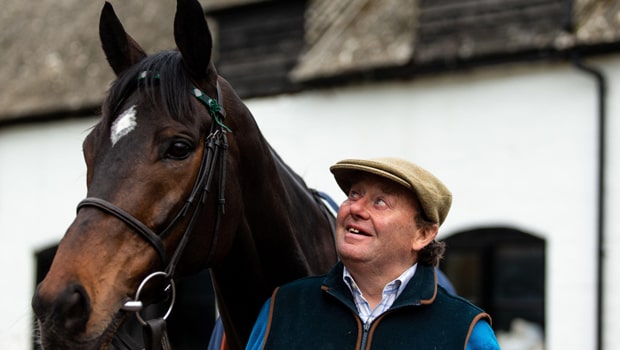 Trainer Nicky Henderson has announced the retirement of Altior after a stunning career spanning 6 years, during which it raced in 26 events, winning 21 of them. Altior would be remembered for going unbeaten in 19 races from October 2015 till it was beaten in November 2019 by Cyrname.
During its winning run, Altior won the Queen Mother Champion Chase at the Cheltenham Festival in 2018 and 2019 as well as a total of 10 Grade One races. Altior's appearance at the Champion Chase in 2019 is something its trainer regrets. Throughout its career, Altior raked in a total of £1.3 million in prize money.
Announcing Altior's retirement, Henderson said that it was the decision of its owners, who felt it was best to retire the horse at this point of its career; "We are all sad to have to say that Altior is going into honorary retirement after what has been a fantastic innings which were obviously highlighted by his 19 consecutive victories."
"His owners, Christopher and Pat Pugh feel that now he is 11, turning 12, they would like him to retire while still at his peak, fit, sound and healthy and ready for a new career. It's a very tough decision to make, but I am pretty sure he has enjoyed every moment of it as much as we all have. He goes out unblemished and very nearly unbeaten." Henderson said that Altior would spend its retirement in the care of former jockey Mick Fitzgerald.
Altior's last win was at the Game Spirit Chase in February 2020 while its last race was at the Sandown Chase in April this year, where it came second, for the third time in its career. After losing to Cyrname in 2019, Altior took part in just three races, which was due to the weather, as well as the pandemic last year.
Leave a comment