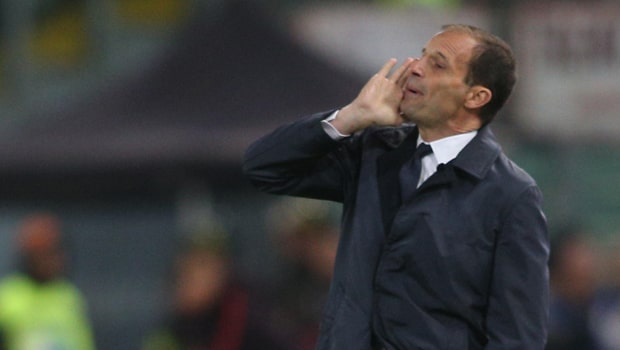 Juventus manager Max Allegri has admitted a little more pressure' on his lads after their dire Serie A start, after the squad produced a remarkable performance, with a 3-0 win in their first Champions League game this season.
Therefore, the manager is hoping that the 3-0 Champions League win away to Malmo can be a turning point for their domestic season.
While noting that the clean sheet takes away some anxiety, he said it could boost their Serie A season.
Alex Sandro opened the scoring for the Bianconerri with a header. They got the second through a Paulo Dybala penalty, before Alvaro Morata struck late to complete the comfortable win.
Allegri noted that there was always tension in the build-up to the European Clubs competition, especially when playing away from home.
He also pointed out that it was naturally a little more pressure after three Serie A games we Juve have failed to visit.
Allegri told the press that his players played well on a technical level, but there is room for improvement.
Admitting that results affect how someone's work is judged, he said he must do well to retain a balance both in defeat and, above all, in success. Meanwhile, this is the first Juventus clean sheet in all competitions since March 2. This, he said, was a sign too.
Speaking further, Allegri said he told his guys at half-time to take away some anxiety.
Lauding the performance of Szczesny day, Allegri said it was important to get this victory; otherwise, the winless streak was going to get a bit too long!
Now that Champion League day one game has been sorted, he said Juventus are powerful and going through a period of great enthusiasm.
Leave a comment