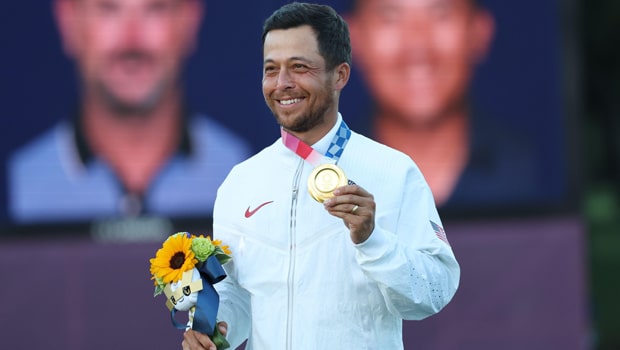 Xander Schauffele came back from behind to win the Tokyo 2020 Olympics golf gold medal. Schauffele finished 18 under to add to the number of gold medals that the United States has won so far at the tournament. Rory Sabbatini followed closely to end the day with 10-under 61 to settle for silver. CT Pan survived a tough lineup that included Rory McIlroy, Hideki Matsuyama, and Collin Morikawa to go home with the bronze medal.
The final round was just as competitive as any golf game could get. In the past, golf at the Olympics was not something people took seriously, mainly due to organisation, but Sunday's game proved otherwise as some of the best players in the world battled for one of the sport's highest awards.
Schauffele entered Sunday's game with an overnight lead, which he maintained, thanks to back-to-back birdies at the first and second hole. But Sabbatini was on a hot chase for the lead as he shot one eagle and 10 birdies. Still, that did not shake Schauffele who went on to shoot a six-foot birdie at the 17th, following it with a four-foot par on the last hole to claim victory. Sabbatini finished closely for silver.
Irishman McIlory was aiming for a bronze finish as he had already played six birdies as he raced to the finish. But he was not the only one on the line. Mastuyama, Morikawa, Pan, Paul Casey, Mito Pereira and Sebastian Munoz were all tied at 15 under.
This then forced the game into a playoff. Casey and Matsuyama were quickly dismissed as the rest players failed to make a birdie to win the final hole. McIlory, Pereira, and Munoz also left too, leaving Morikawa and Pan. But it was Pan who was able to convert a putt to a winning shot to claim the bronze medal.
Leave a comment