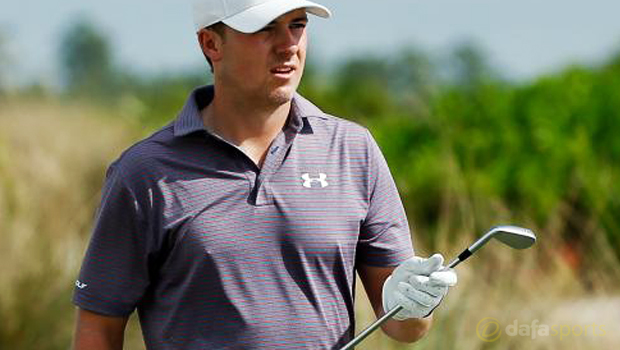 World number one Jordan Spieth says there is much to be worked on as he targets an improvement on his outstanding 2015 campaign.
The American claimed victory at the Masters and US Open before finishing one shot outside of a play-off in The Open and second at the US PGA Championship in a remarkable season.
In total, the 22-year-old secured five tournament victories in 2015 and ended the PGA Tour season with glory in the Fed-Ex Cup before being named Player of the Year.
Spieth is in the Bahamas this week to play in the Hero World Challenge, hosted by Tiger Woods, and says he has not finished improving his game just yet.
"I believe I can get better certainly in different specific parts of my game and I can grow mentally as a player as well," he said.
"I don't know if it will lead into the same kind of accolades that this year brought forth, but I can certainly finish next season feeling like I'm a better player than I was in 2015, and if that's the case, wins will fall my way."
Spieth said the most important thing he did in 2015 was to show that he knows how to close out tournaments.
The previous season, Spieth had eight top-ten finishes without winning on the PGA Tour and he says that can start to take its toll mentally but now there are no questions marks over him.
The Texan added: "Each time you don't come through, you wonder what's wrong, is it me, is it my game?"
"And then you hear the noise of he's a good player but he can't close and this and that. Those Sunday evenings were tough for me when I didn't close them out."
Spieth is 4.33 to win the Hero World Challenge this week, where he is part of an elite 18-man field.
Dustin Johnson is 7.00 with two-time Masters champion Bubba Watson 10.00.

Leave a comment