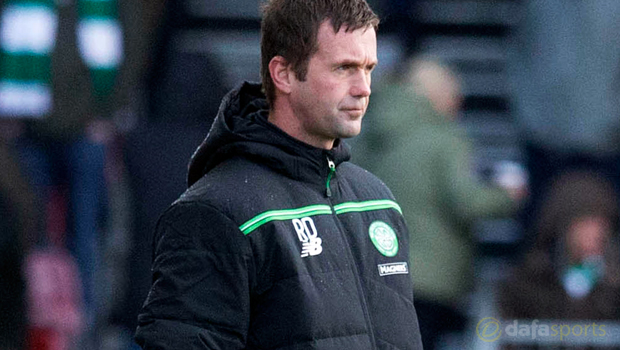 The intense rivalry between Glasgow giants Celtic and Rangers remains in the list of football's fiercest derbies despite Rangers absence from the Scottish top flight.
The Old Firm game has been ranked at number two by World Soccer magazine in a feature detailing the top derby clashes from around the world.
Rangers have not played in the same division as Celtic since 2012 but the intense rivalry between supporters of the clubs has not diminished.
They have met only once in that period, Celtic coming out on top in the League Cup tussle at Hampden Park earlier this year.
The prospect of the Old Firm game becoming a regular feature again is looming large with Rangers currently top of the Scottish Championship and verging on a return to the top flight.
In the World Soccer list, 50 rivalries are detailed with Celtic v Rangers coming second only to the fiery battle contested between AC Milan and Inter.
It means the Old Firm appear before River Plate v Boca Juniors who play in the Superclasico in Argentina, Portugal's Benfica v Porto, Liverpool and Manchester United and even the El Clasico between Spanish giants Real Madrid and Barcelona.
The list also extends to international football with Glasgow's two big guns coming in ahead of South Korea v Japan, Argentina v Brazil and Scotland v England.
Describing the Old Firm fixture, the magazine did their piece to stir tension between Old Firm fans as they weighed in on the 'new Rangers' debate since the Ibrox club went into administration and reformed in 2012.
"Depending on your view, the Scottish League Cup semi-final meeting between the pair in January 2015 – the first since Rangers were demoted to the bottom tier in 2012 – was either the 400th games between the 'Old Firm' or the first meeting of Celtic and the 'new' Rangers," World Soccer observed.
"Which means it's either 159-145 to the blue half of Glasgow, or 1-0 to the greens."
Celtic are 1.17 to defeat Inverness in Glasgow on Saturday while Rangers are 1.33 to win their clash away at Raith Rovers.
Leave a comment