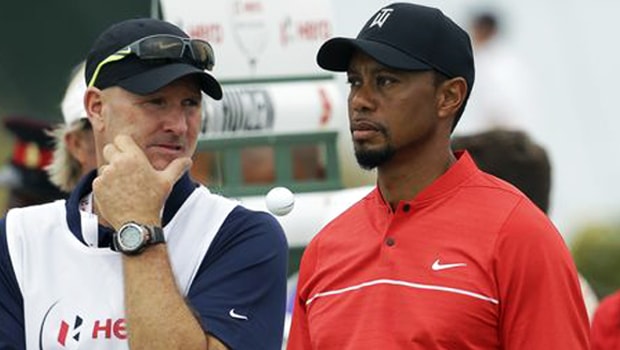 Tony Jacklin believes Tiger Woods will need to conquer his issues around the greens if he is to be competitive again on the PGA Tour.
Last week saw the American make his long-awaited return as he teed it up for the first time since the 2015 Wyndham Championship at his own tournament, the Hero World Challenge.
Woods, who is 21.00 to win the 2017 Masters, showed a number of signs of his former brilliance, most notably in the second round when he carded a 65.
Speaking afterwards, the 40-year-old admitted to feeling rusty in the Bahamas, but said he was confident he has now overcome his chronic back issues enough to consider a full schedule on the PGA Tour in 2017.
One cause for concern though was his lack of finesse around the greens, something analyst Brandel Chamblee identified as the chipping yips.
This is an issue that has plagued golfers throughout the years, especially as they have got older but whereas having the yips with the putter can be eradicated by using a different grip, there are fewer alternatives when it comes to chipping.
Two-time major champion Jacklin admits the problem will be a worry for Woods and says he will need to overcome his woes around the greens if he wants to succeed again on a regular basis.
"I thought it was a promising return by Tiger," Jacklin told Reuters.
"It must have been a bit daunting for him after all that time away.
"One comment from Golf Channel analyst Brandel Chamblee attracted my attention.
He cherry-picked a number of situations from the four days in the Bahamas where Tiger had delicate shots he didn't do well with.
"If he's ever going to get back to the level of being able to win on the PGA Tour, never mind a major, there's no room for a weakness."
Leave a comment