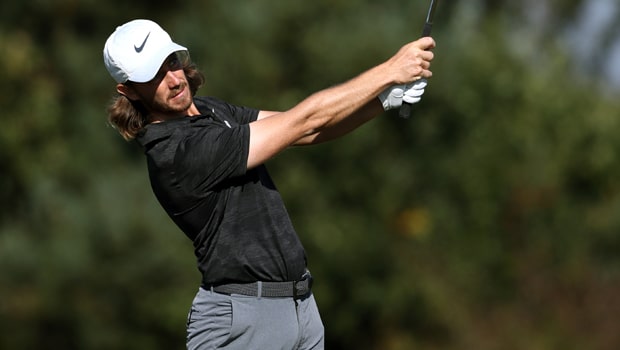 England's Tommy Fleetwood insists he is starting to feel the strain of a busy schedule as he tries to win the British Masters this week.
The world No.11 is 9.50 to win the event, with fellow countryman and host Justin Rose the current favourite at odds of 7.50.
Fleetwood will make his fourth start in as many weeks as he tries to leapfrog Ryder Cup partner Francesco Molinari in the Race to Dubai money list.
The 27-year-old finished tied-second at the Alfred Dunhill Links Championship last week and that was his 10th appearance in 12 weeks. Fleetwood admits he is battling fatigue as he tries to finish the season on a high.
"I'm starting to feel jaded a little bit," Fleetwood told the media on Wednesday.
"I practised at home on Monday so I am still trying to tick over and work on things and get better.
"There's plenty of things to look at; World Rankings, tournaments, Race to Dubai. There's a lot going on really, so it's not time to rest now.
"At the moment, I feel absolutely fine, but like I'm getting close to that point where I need a week off again.
"I'm not going to win unless I do certain things right. I'm not going to win the Race to Dubai unless I win. You've got to keep working day by day really and take it as it comes, but it's nice being the chaser."
He added: "There's probably people I would prefer to beat, but if it came down to me and Fran [Francesco Molinari] then either way I'm going to be more than happy whichever way that would turn out."
Leave a comment