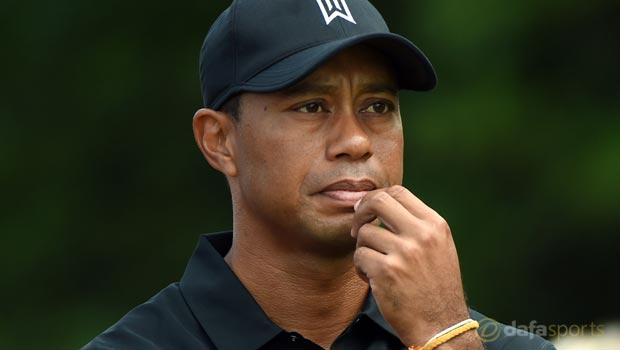 Former world number one Tiger Woods believes that he is making progress in trying to get his game back on track, as he prepares to tee off at the Greenbrier Classic.
The 14-time major champion is currently outside the top 200 in the world rankings, but Woods is pleased with the work he has done since missing the cut at the US Open, where he shot 80 and 76.
He told reporters ahead of his return to the Greenbrier for the first time since he missed the cut three years ago: "I know what I'm doing out here.
"I know what it feels like. I know where my game is and what progress I have or haven't made. That's what I'm concerned about.
"I've made a little bit of progress. Obviously, that's not saying much, but I'm looking forward to getting out there and competing."
Meanwhile, Woods is expecting to need to shoot low numbers to contend at White Sulphur Springs in West Virginia, with Angel Cabrera having recorded a 16-under par total to win the tournament 12 months ago.
The American added: "I expect the scores to be very low, we're going to have to go low. We're going to have to make a bunch of birdies, keep the pedal down, be aggressive."
Argentinian Cabrera, 101.00 to win the Greenbrier Classic for a second time, is, bizarrely, defending the only PGA Tour title he has won which is not a major
His only two other successes on the tour came at the 2007 US Open and the 2009 Masters, while he also lost in a play-off at Augusta in 2013.
Leave a comment