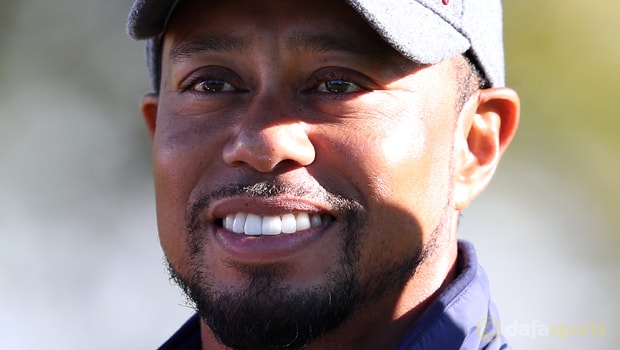 Tiger Woods says he is keen to concentrate on "short-term goals" in his bid to return to competitive golf in the future.
The 14-time major winner has been plagued by injuries in the last few years and recently underwent a fourth operation on his back, having only started playing again at the end of last year.
Doubts remain over whether or not he will ever feature again on the PGA Tour and, at 41, there is every possibility his best days are behind him.
But Woods seems unlikely to rush back and appears to be enjoying his time away from the game. However, via a statement on his official website, the American insists he will eventually return to the sport.
"I want to play professional golf again, but I'm not looking ahead," he said. "I can't twist for another two-and-a-half to three months.
Right now, my sole focus is rehab and doing what the doctors tell me. I am concentrating on short-term goals.
"It has been just over a month since I underwent fusion surgery on my back, and it is hard to express how much better I feel. I haven't felt this good in years. The long-term prognosis is positive."
Woods will not be making an appearance at the upcoming US Open, a tournament defending champion Dustin Johnson is the 7.00 favourite to win, with Rory McIlroy 9.50.
Leave a comment