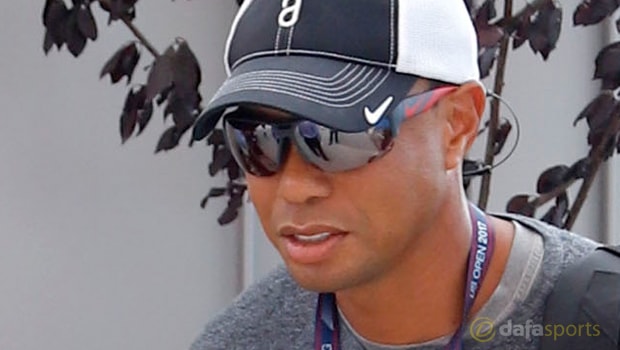 Tiger Woods has confirmed he will return to PGA Tour action in the Farmers Insurance Open at Torrey Pines later this month.
The event in San Diego will be his first official PGA Tour start since missing the cut at the same tournament last year.
Woods missed 10 months after undergoing his latest back surgery, though he did display positive signs last month when he returned in the 18-man invite-only Hero World Challenge in the Bahamas.
As host of that event, Woods was thrilled to play four rounds of pain-free golf, as well as finishing in the top half of the field.
The 14-time Major champion has also confirmed that he'll play in next month's Genesis Open at the Riviera Club in Los Angeles.
Students of Woods' career won't be overly surprised by the start to his 2018 schedule.
The 42-year-old has won the Farmers Insurance Open on seven occasions.
He also won the most recent of his Major championships, the 2008 US Open, at Torrey Pines – the most successful venue in his career.
The Genesis Open at Riviera, which is now run by the Tiger Woods Foundation, was the scene of his PGA Tour debut as an invited amateur all the way back in 1992.
Returning to that tournament for the first time in 12 years is something he is looking forward to.
"I'm very excited to be back at Riviera," Woods said in a statement on his website.
"I haven't played at Riviera in a tournament in a very long time.
To be able to play in an event that I used to come to as an amateur, as a junior and now as the tournament host, that is on one of the most historic sites in all of golf, it's a dream come true."
Leave a comment