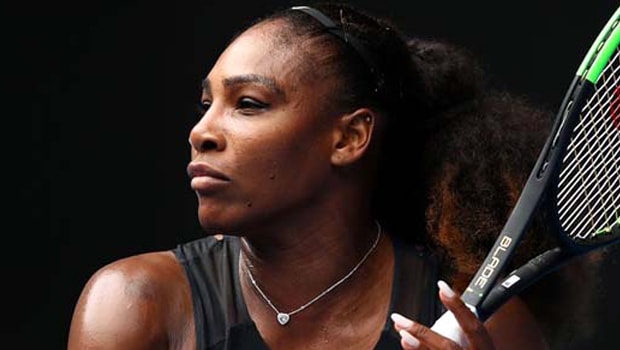 Former world number one Serena Williams has withdrawn from this month's Australian Open in Melbourne.
The American, 36, has not played competitive tennis since taking a break from the game to give birth to her first child, a daughter named Olympia.
Williams was eight weeks pregnant when she won the 23rd Grand Slam singles title of her stunning career in Melbourne a year ago.
Last week Williams lost an exhibition match against French Open champion Jelena Ostapenko in Abu Dhabi, her first match since giving birth in September.
She says she is 'close' to being ready for tournament play but just not close enough to make her return to action in Melbourne.
"Although I am super close, I'm not where I want to be," Williams said in her statement.
"I can compete – but I don't want to just compete, I want to do far better than that and to do so, I will need a little more time.
"The memory of last year's Open is one that I will carry with me, and Olympia and I look forward to coming back again."
Australian Open tournament director Craig Tiley said Williams had been in constant contact with his team and acknowledged her efforts in trying to be ready for a return at the season's opening Grand Slam.
"I've been in constant contact with Serena and her team and know this is why she has pushed it and pushed it until the 11th hour to make her final decision," Tiley said.
"Serena transcends the sport in the way she approaches all aspects of her life. It was never going to be good enough for her to just compete."
With Williams gone from the picture, Wimbledon champion Garbine Muguruza is favourite at 7.50 to win the Australian Open title.
Maria Sharapova, champion in 2008, is 9.50 to win while 2016 winner Angelique Kerber of Germany is 17.00.
Leave a comment