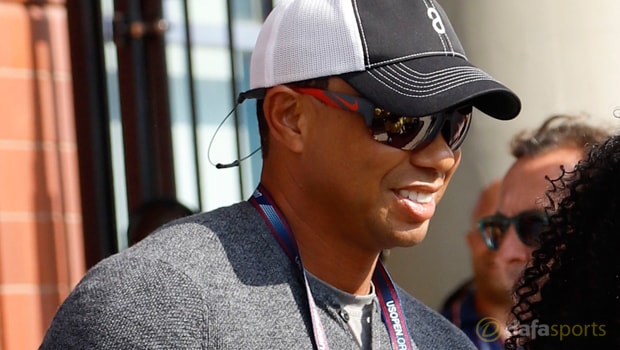 Tiger Woods admits he is uncertain when and if he will return to competitive golf following his string of injury issues.
The former world number one has not played since pulling out of the February's Dubai Desert Masters and subsequently underwent a fourth back operation in three years in a bid to alleviate pain.
He is still some way from returning to the PGA Tour and with him still under regular observation from his surgeon, is only allowed to hit short shots.
Inevitably questions have started to be asked regarding the now 41-year-old's future and it appears highly unlikely he will be able to further close the gap on Jack Nicklaus' record tally of 18 majors.
Just as he did at last year's Ryder Cup, Woods is acting as a vice-captain at this week's Presidents Cup which gets underway on Thursday at New Jersey's Liberty National.
The USA are the 1.30 favourites to win the tournament for the 10th time, with the International side 4.50 and the tie 13.00.
Speaking to the press on Wednesday, Woods confirmed fears that there is a chance he may struggle to compete again. "Yeah, definitely. I don't know what my future holds for me," he said.
"I don't know what 100 percent (healthy) means after eight surgeries, but I'll try and get as close as I can to that number.
"The pain's gone but I don't know what my golfing body is going to be like, because I haven't hit a golf shot yet. First things first. Just keep waiting for what the surgeon says.
"I'm still training, getting stronger, but I don't have my golf muscles trained because I'm not doing anything golf related."
Leave a comment