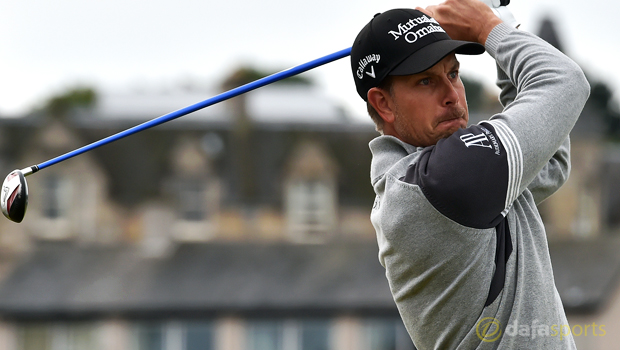 Sweden's Henrik Stenson admits he is starting to run short on time if he wants to win one of golf's major championships.
The Ryder Cup star is now the oldest player in the world's top six and will turn 40 later this year.
Stenson is rightfully considered to be one of the best players in the world never to have got his hands on a major championship title but he has conceded that time is no longer his ally.
As he prepares for his first tournament of the year, the Abu Dhabi HSBC Golf Championship, the former world number one concedes that he has a limited window now to achieve his career goals.
"I don't think I have forever, that's for sure, to accomplish what I want to do. It has to happen in the next three or four years, I'm pretty certain of that," he said.
Joining Stenson near the top of the world rankings are major winners Jordan Spieth, Rory McIlroy and Jason Day.
There is also a wealth of young, hungry talent to contend against on both the PGA and European Tours.
Stenson knows that today's young players are fearless in their pursuit of victory while they also have everything at their fingertips to make them successful.
"Every sport develops and the young players now they are better at an earlier age," he added to the European Tour website.
"You have all the technology and all the help that you can get to become even better, quicker and the competition is tougher."
Stenson is 15.00 to earn his 10th career European Tour win at the Abu Dhabi HSBC Golf Championship this week. World number one Spieth is 5.50 to collect his second win of 2016 while McIlroy is 5.00.
Leave a comment