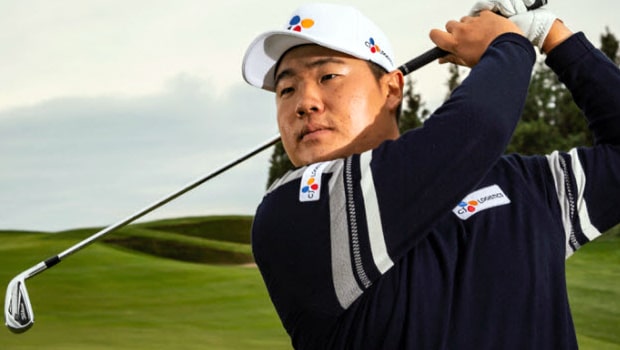 South Korean Sungjae Im has won his first PGA Tour title after shooting a four-under 66 to win the 2020 Honda Classic, triumphing over Saturday leader, Tommy Fleetwood, who came in third place.
Im, who is the current Rookie of the Year, has proven just how good he can play. He has appeared in 13 weeks out of the 18 weeks this season has had so far and the Honda Classic was his 50th career start. He finished at 6 under on Sunday which is the second-highest anyone had finished with since the Honda Classic became a PGA event.
At the end of Saturday's game, Fleetwood was at the top of the leaderboard with 5 under while Im was at number six with 3 under, but that did little to predict the turnout of Sunday's game. Im began his Sunday game with four birdies at the first five holes. Although he made a couple of bogeys later on, he still compensated by dropping birdies. Fleetwood played an equally good game, making initial birdies, until he made three bogeys that saw his lead drop. Im continued by making birdies at the 15th and 17th hole, two holes infamously dubbed as the Bear Trap.
But Im was able to fight his way out of the trap, making a par at the 18th hole. Fleetwood compensated for his bogeys as he was able to catch up with Im at the 17th hole. But dreams of winning his first PGA Tour Title were dashed as his shot landed in the water. By that time, Im had already been declared as the winner, one shot behind Mackenzie Hughes, with Fleetwood coming in at third place.
Speaking after the game, Fleetwood admitted: "I'm frustrated, upset, but I'm fine." The Englishman had chased his first PGA Tour Title, with Saturday's result giving him hope. He also made mention of how consistent he had been, remarking "I'm not getting worse at golf. I'm getting better."
The winner Im expressed his joy at winning a PGA Tour Title at a very young age. The title also comes with a $1.2 million prize. But, according to him, what matters most is that his victory affords his countrymen a chance to smile as the coronavirus continues to spread, with 4000 cases so far confirmed by officials in South Korea.
Leave a comment