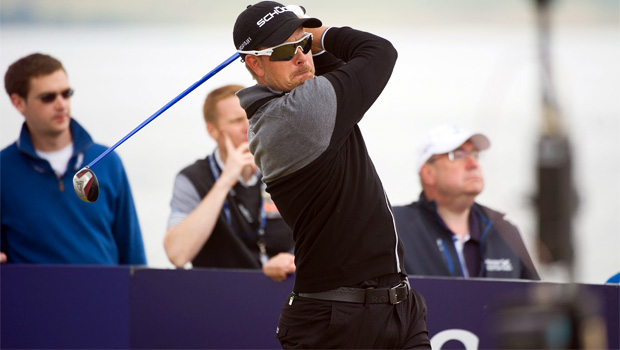 Share this story

Claim your Bonus
Get 100% up to SGD100 Bonus on your First Deposit

Golfer Henrik Stenson is aiming to carry his red-hot form into the BMW Championship to stay top of the FedEx rankings.
The Swede has had a summer to remember, with a run of placed efforts in a string of top tournaments, including the Open, culminating in a well-deserved success in the Deutsche Bank Championship.
Now the 37-year-old, who won his first European Tour title in 2001, but who had slumped to 230th in the world last year, looks to keep the run going when he tees off in Illinois late on Thursday.
Stenson's latest win saw him top the FedEx rankings and lead the chase for the $10 million prize. The 70 players that contest the BMW Championship will be whittled down to 30, who will tee off for next week's Tour Championship in Atlanta, with Stenson assured of a place in the top five at the very least.
He said: "I'm excited about these two weeks and I'm obviously going to try my hardest to try and keep the boys behind me," said Stenson, who is now ranked sixth in the world, just two places lower than his career-high in 2009.
"Life is ups and downs; stock market, golf, everything kind of goes in cycles. I think definitely when you're not getting what you want and you have to work hard for it and then you get the reward, of course it's going to feel better than if you get it all the time.
"It's obviously not great for anyone to be part of the whole Stanford Financial thing. That's a private issue and we'll see what the outcome is. I went out and won the biggest win of my career three months afterward, so I wouldn't put that down as an issue for playing poorly, if I can win Sawgrass three months after that was revealed. I think that one is kind of done and dusted."
The Swede has had personal problems in the past and added: "Health issues are a little bit tougher. I finished third at the British Open in 2010 and then straight after I picked up viral pneumonia or something like that, and I didn't know I had that and came over here to try and play Akron, PGA, and I finished more or less last in both those tournaments. I was struggling and that took some time to get over."
"But then the other part of it, we went on vacation in November 2011 and I picked up a parasite, a waterborne parasite, and that kind of took a while before I figured that one out as well. It's been gradually getting better, but there's still been tiny little things even probably a year and a half, two years afterwards. You can still kind of feel sometimes that the system hasn't been 100 per cent."
Leave a comment