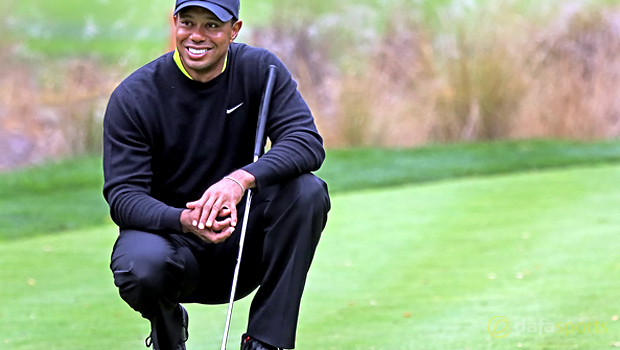 Tiger Woods says the chance to experience a leadership role at next year's Ryder Cup in Minnesota excites him.
Woods was named as a vice-captain for the USA 2016 Ryder Cup team at Hazeltine National Golf Course by captain Davis Love III recently and, while he still hopes to play his way onto the team, the 14-time major winner admits the new role is one that he is relishing.
"Hopefully, I'll be able to play my way onto the Ryder Cup Team. Either way, I'm excited about being named a vice-captain. It will be new, fun and special," Woods wrote on his website.
He says it is a great feeling to be trusted by the incoming American captain as the team attempts to wrestle back the trophy from Europe.
"To have Davis appoint and trust me is pretty special. If you look back to when we played together in 1999 at Brookline, I don't think either one of us would have foreseen this. But here we are in leadership roles," he added.
The United States are in the midst of their worst run in Ryder Cup history, the 2008 win in Kentucky the only time they have defeated Europe in their last seven attempts.
Woods has been criticised for his Ryder Cup performances in the past, with some critics saying he has rarely displayed the same drive and will to win in a team environment compared to that which defined his solo career.
However, Woods says it has always been a special thrill to be part of an American Ryder Cup team.
"All of us who have been a part of any of the teams over the years, once you've experienced it, you want to be a part of it. It's really hard to describe unless you've been in one of those team rooms and know what goes on," he added.
The USA are 1.91 to win the Ryder Cup at Hazeltine in 2016. Europe are 2.10 and the draw is 11.00.
Leave a comment