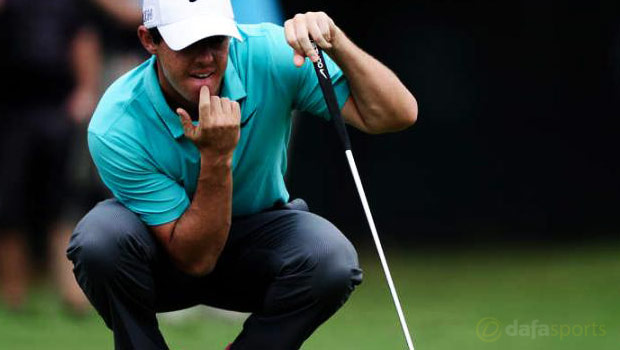 Rory McIlroy has revealed his decision to snub the Par 3 Contest ahead of The Masters next week is to ensure he stays fully focused on the big prize at the Augusta National.
The 26-year-old Northern Irishman and four-time major champion has made no secret of his desire to win The Masters title given that it is the only one of the big four to elude him so far in his career.
And McIlroy has decided to change his plans going into the tournament by snubbing the popular Par 3 Contest which takes place before the action starts for real on April 7.
He finished a career-best fourth at Augusta National 12 months ago having featured in the Par 3 Contest with One Direction singer Niall Horan as his caddie.
But McIlroy feels his best performance at the event came in 2011 when he didn't feature at the Par 3 when only a disastrous final round on the Sunday saw him throw away a five-shot lead to miss out on the winner's green jacket to Charl Schwartzel.
Therefore he wants to head into The Masters with his mind firmly focused on trying to come out on top.
"I'm not going to play the Par 3 Contest this year as it's just too much hassle and it's a bit of a distraction," said McIlroy.
"The year I had my best chance at Augusta, and that was in 2011 as I didn't play the Par 3 Contest so maybe the decision not to play it this year can work in my favour.
"I will get into Augusta on Sunday night and play Monday, Tuesday and Wednesday morning."
He added: "As for my game, I do feel as though I am similar to where I was with my game last year as I am very happy with my game as everything feels pretty good."
McIlroy is 8.00 to win The Masters and claim a career Grand Slam of major successes.
Leave a comment