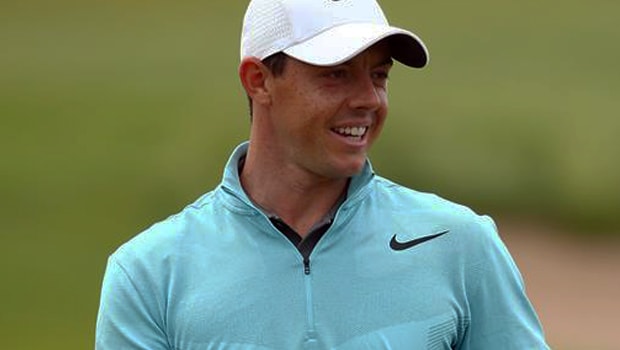 Rory McIlroy has slammed the decision to cut the rough at Erin Hills two days before the start of the 2017 US Open with the Northern Irishman saying "it's supposed to be a tough test".
Erin Hills, which is situated in Wisconsin, will be hosting the second major of the year for the first time while it will be the first US Open since 1992 where course plays to a par 72.
The course is a massive 7,832 yards long and it will be a huge test for all the field, including defending champion Dustin Johnson, who is the 8.00 favourite to retain his title.
A huge talking point in recent days has been the length of the rough, with several players, including Kevin Na, posting videos and complaining about how difficult it is to even find your ball if you stray into the long stuff.
The decision was made to cut down the rough and McIlroy, who is 13.00 to win his second US Open, has criticised The United States Golf Association for making the venue play easier.
"We have 60 yards from the left line (of the fairway) to the right," he said.
"These are the widest fairways we've ever played in a US Open. Even the first and second cut is another 10 yards on top of that.
"I get that it's thick and whatever, but it's a hazard. It's a US Open, it's supposed to be a tough test.
And if guys can't put it into play within a 50-yard zone I don't think they've got much to complain about."
The past six major champions have all been first-time winners and there are a number of players looking to break their duck this week, including Spain's highly-rated Jon Rahm, who is a 21.00 chance.
Leave a comment