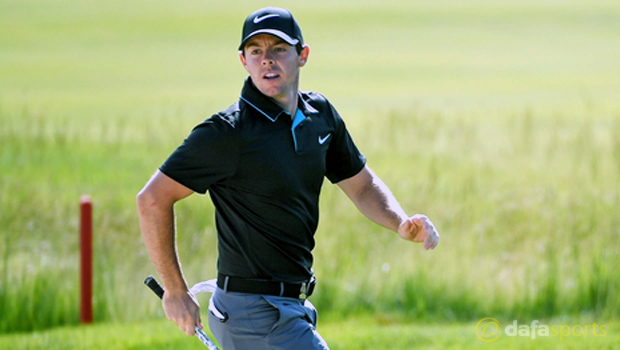 Four-time major champion Rory McIlroy feels victory in this week's US Open at Oakmont Country Club would be perhaps the finest moment of his career to date.
The former world number one has claimed his major successes on inviting layouts where birdies have been the most valuable currency on offer, including when he romped to an eight-shot victory at Congressional five years ago to win the US Open. That came on a rain-softened course in Washington and what was essentially an untypical US Open-like challenge.
This week at Oakmont looks set to be much different experience as the last time the tournament was held at the Pennsylvania course, Angel Cabrera won with a five-over-par tally.
Northern Irishman McIlroy is eager to prove that he can compete under this week's conditions.
"The Majors that I have won have been soft and under-par and more suit my style of game," he said.
"To be able to win on a course like this with the conditions the way they are, it would probably be my, maybe my biggest accomplishment in the game. But definitely it would make me feel like a more complete player."
McIlroy says the pressure is on to pay full attention on every shot over the course of four days and also admits patience and the ability to churn out pars under pressure will be vital.
"I think with experience, you learn what a good score is on that particular day or, if you're not playing so well, how to just grind it out and make pars," he added.
"Every shot you hit, you're under pressure to hit a great shot because you can't really miss it. You have to get the ball in play. "You just have to be so disciplined.
I'm an aggressive player as well. So there's just going to be times where I'm going to have to rein it back a little bit."
McIlroy is 7.50 to win the US Open while defending champion Jordan Spieth is 9.50.
Leave a comment