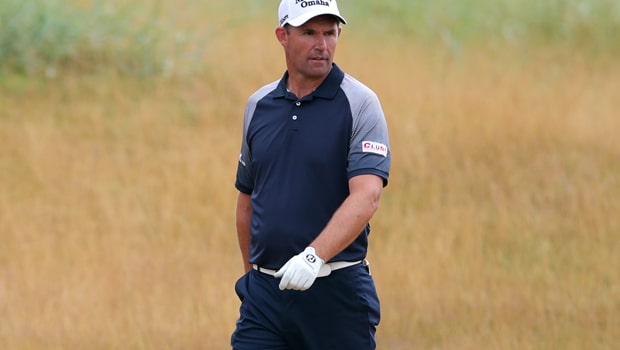 Rory McIlroy has backed Padraig Harrington as the man to lead Europe in the 2020 Ryder Cup.
Three-time major champion Harrington has represented Europe six times as a player and, after being part of Thomas Bjorn's backroom team last weekend in Paris, has now served as a vice-captain three times.
The Dubliner has been on the winning side four times as a player and, because of his strong track-record in the United States, McIlroy feels he is an ideal choice for Whistling Straits in two years' time.
"I've always thought Padraig would be a good captain in the United States," McIlroy said.
"He's won a lot of golf tournaments over there, he's won a PGA Championship.
"I think the continuity in the European camp having all these vice-captains this year and preparing for captaincy down the road has been a huge foundation of why we've been so good.
"No matter who the captain is next time they'll be ready and I'm sure will do a great job."
Harrington and Lee Westwood are thought to be the leading candidates for the job at Whistling Straits and the former feels Europe's talent pool has never been deeper.
"I think this is definitely the best European team. I think with the strength through it and the balance through it…because the US presented their best team," Harrington said.
On his own aspirations of being a future captain, the 47-year-old admits to some trepidation but, overall, it is a role he wants to try.
"It's an interesting one because I wouldn't do it without a certain trepidation because it's not easy, it really isn't easy," he added.
"It's a tough, tough job with what goes on and unfortunately the captain gets judged based on results rather than anything else.
"But on balance, yes, I want to be a Ryder Cup captain." USA are favourites at 1.75 to regain the Ryder Cup in 2020, with Europe 2.30 to win again.
Leave a comment