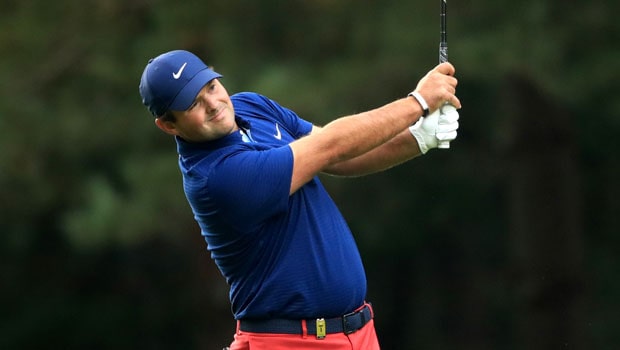 Patrick Reed claimed the title of the Farmers Insurance Open on Sunday at Torrey Pines after shooting four-under 68 at 14 under. He finished five strokes ahead of Xander Schauffele, Tony Finau, Viktor Hovland, Henrik Norlander, and Ryan Palmer who were all tied together at second place.
Reed's win came after a controversy the day before after he picked his ball, claiming it was embedded and getting a free drop which allowed him to make par on the 10th. Reed was cleared by the official who agreed that he had not broken any rule.
The day began with Reed tied at first place with Carlos Ortiz, a position he maintained till the end of the round. Ortiz quickly slipped out of position as Reed landed an eagle at the sixth. Hovland had the fortune of making a birdie at the fourth and managed to be one-shot behind Reed. Reed scored a birdie at the seventh hole but dropped a shot at the eighth. He made up for that with a birdie at the ninth, still maintaining his one-shot lead ahead of Hovland, who also made a birdie at the ninth.
But Hovland began to suffer after the 14th after making a bogey then another on the 15th. His case worsened when he missed a stroke from two feet at the 17th. Meanwhile, Reed continued to make par before ending the day with a birdie at the last hole with 5 shots ahead of everyone else.
Speaking after his victory, Reed addressed the controversy on Saturday, saying that he was not really bothered by it and that it did not affect his performance on Sunday. He said, "I hung in there after everything that transpired yesterday. I felt mentally strong throughout the round," added the former Masters champion. When I spoke to the rules officials they said I did everything I could. I felt great throughout the day. I was able to go out there and shoot a low number and get the job done." Indeed, the rules official said that everything he had done was perfect and he had not broken any rule.
Leave a comment