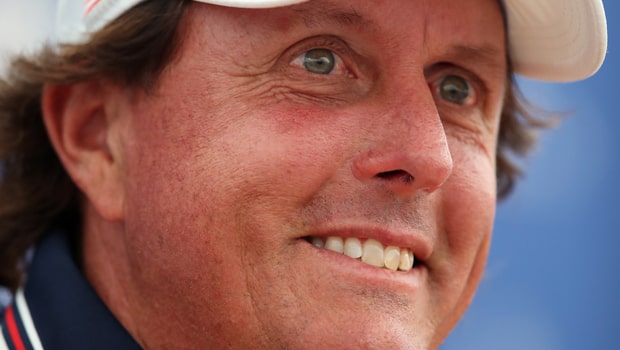 Phil Mickelson was delighted to finally get one over on long-term rival Tiger Woods as he won their duel in Las Vegas on the 22nd hole.
The American pair faced off in a matchplay event for a purse worth $9m in 'The Match' at Shadow Creek.
Mickelson inched in front on the back nine but Woods sensationally chipped in on the 17th hole to get on terms, ensuring they headed for extra holes.
Woods had an 8ft putt for victory on the first additional hole but, having missed, it was Mickelson three holes later that rolled home from four feet to seal the win.
With 19 majors between them and two decades at the top of the world game, Woods and Mickelson are two of the most recognisable golfers on the planet.
Their duel in Las Vegas drew plenty of attention, both positive and negative, in the lead-up. Woods has 14 Majors compared to Mickelson's five and the former has long been a thorn in the side of the left-hander.
Now 48 years old, Mickelson says it is nice to have a bit of one-upmanship on his old foe. He has vowed to use it to his advantage in the future, though he admits Woods is the top dog.
"I'm just trying to calm down, my heart can't take any more, it was such an incredible opportunity," Mickelson said.
"He's the greatest of all time but to have a little bit of smack talk for the coming years means a lot to me because I don't have a lot on him!"
Woods is 11.00 to win the first Major of 2019 at Augusta while Mickelson can be backed at 41.00 to add his fourth career Green Jacket at the Masters in the spring.
Leave a comment