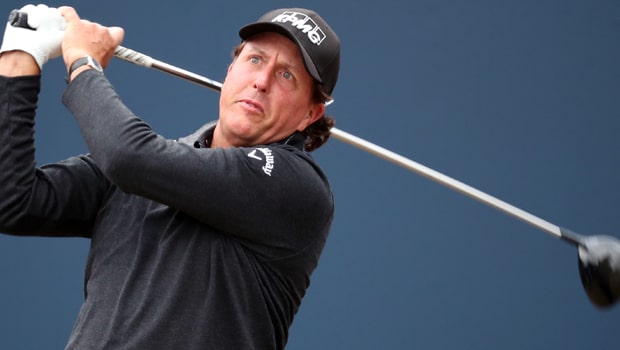 Phil Mickelson says he thinks his chances of a career Grand Slam have probably gone after last week's US Open.
The American has won the other three majors – the Masters, the PGA and the British Open – but the US Open has always eluded him. He has been desperately close, finishing second three times and finishing in a tie for second on another three occasions.
This year he was tied for 52nd place and, without a major win since the Open in 2013, he doubts he will ever get to complete the set.
Mickelson is competing at this week's Travelers Championship but, looking back at his showing at Pebble Beach, he is not too hopeful of getting close to winning the US Open again, especially with his unease at the growing trend for courses to feature tight fairways and thick rough.
He said: "I really don't have many more chances. Probably have to come to the realisation I'm not going to win the US Open.
"I'm 48, I'm not going to play tournaments with rough like that anymore. It's a waste of my time. "I'm going to play courses that are playable, and I can play aggressive, attacking, make lots of birdies type of golf I like to play."
The closest Mickelson is likely to ever get to that elusive final major was back in 2006 when a double-bogey on the final hole on the last day saw him miss out on the title by a single stroke.
Mickelson's only title on the PGA Tour this year was also at Pebble Beach in the Pro-Am in February, beating Paul Casey by three strokes. Mickelson is on three-under after the first round of the Travelers Championship, three shots off the lead which is shared by six players.
Mickelson is priced at 41.00 to win the tournament with Paul Casey 7.50 and Tommy Fleetwood 17.00.
Leave a comment