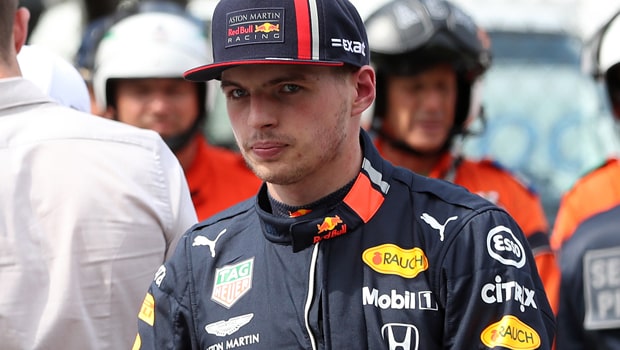 Red Bull's Max Verstappen concedes the team aren't yet in a position to catch Mercedes and Ferrari but is happy with the ongoing partnership with Honda.
The car will have a different power unit in time for this weekend's French Grand Prix and Verstappen, having enjoyed a consistent season so far, feels they will still lose out to Ferrari in the straights but is pleased with the partnership overall, feeling it is moving Red Bull in the right direction.
Talking in France ahead of the race, Verstappen says that there are still steps to be taken to catch up with Ferrari in particular with Mercedes further ahead.
He said: "In terms of the power unit, there are still steps to be made to catch up to mostly Ferrari. "We have a better chassis than them, but if you lose a second on the straight it's tough. I think Mercedes is much better than everybody anticipated."
Verstappen has had a consistent season, finishing third or fourth in the first six races of the year and fifth last time out in Canada. It has however been, so far, a season totally dominated by Mercedes who have won all seven races.
Five have been won by Lewis Hamilton, two by Valtteri Bottas and they are first and second in the drivers' standings, defending champion Hamilton having a 29-point lead over his team-mate with Verstappen in fourth place.
The Dutchman does however feel they are moving in the right direction, adding: "Maybe we're not at our usual level like last year, but with Honda we're in a very interesting project and I'm enjoying it very much.
"Of course I want to win, but you can get satisfaction out of performing perfectly yourself. We have to keep taking steps with the car and the engine, that will make the season more colourful."
Verstappen is at 17.00 to win the French Grand Prix on Sunday while he is 17.00 to be on pole after qualifying and is at 3.10 to achieve a podium finish.
Leave a comment