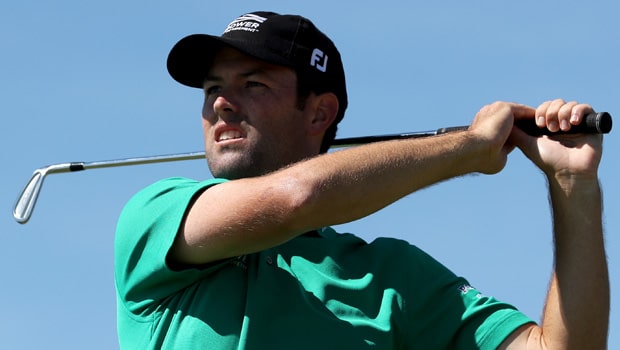 The victory of Robert Streb at last week's PGA Tour event in Georgia has shown that freakish results are always possible.
It was expected that Streb would be surprised as anyone to win the tournament. This was his first triumph since 2014 was known as the McGladrey Classic.
It was also the same story with Dustin Johnson's Masters victory earlier this month. The American won the title with one of the lowest scores in the history of the tournament.
The game of golf has witnessed the best players on the planet cruising to victories most times in the world's tournaments.
But there are rare occasions when the impossible happens, and the sport becomes much harder to fathom.
Streb overcame the likes of Webb Simpson, Tyrrell Hatton, Tommy Fleetwood, and Justin Rose at the RSM Classic at St Simons Island in Georgia, being there as a former champion that is so down the pecking order in terms of rankings.
But he was undeterred to make a mark in a tournament he came to compete as the world's 367th ranked player. So, his current status commanded little pre-tournament attention because he has failed to finish inside the top 25 in any of his visits to the Sea Island Resort since his play-off victory six years ago.
The 33-year-old who hails from Oklahoma has also failed to make the top 125 on the PGA Tour standings for the last three seasons.
He eventually records success in his 165th start since that sole PGA Tour victory. The American demonstrated golf's glorious random nature to prove that it is not always the big guns who grab the spoils.
His perseverance shown that freakish results are possible as a hardworking golfer once it is your week.
He was rewarded with the trophy after recording a 19-under-par and victory at the second extra hole. He beat fellow American Kevin Kisner to the title.
Streb then went home with $1.188m. The win got him an invitation to Johnson's Masters defence.
The win also gave him PGA Tour playing privileges, and he moved over 250 places in the world rankings.
Leave a comment