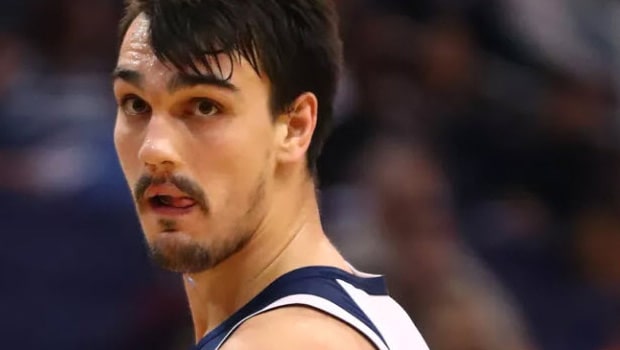 Phoenix Suns have managed to have Forward Dario Saric return to the side after reaching an agreement of a three-year deal worth $27 million contract.
The 26-year-old was 12th pick in the 2014 draft and he only joined the Phoenix Suns from Minnesota on draft day in 2019.
Meanwhile, defending champions Los Angeles Lakers are close to bringing in Marc Gasol on a 2-year deal.
Gasol has Championship experience and will be a big addition to the side albeit he is a free-agent signing.
JaVale McGee and a future Second round pick will be traded by the Lakers in order to provide room for Gasol. Cleveland is also sending Jordan Bell and Alfonzo McKinnie to the Lakers in the deal.
ESPN's Bobby Marks explained that Gasol will be signing for the equivalent of the veteran's minimum salary for a player with 10-plus years of service in the league of $2.56 million per year.
In 2007, Gasol was drafted by the Lakers but he was traded before he got any chance to play an NBA. His rights was traded to Memphis for his brother, Pau.
Gasol's first NBA Championship was with the Toronto Raptors two years ago after he moved there from the Memphis Grizzlies in a mid-season trade. Before moving to the Raptors, he had spend 10 seasons with the Grizzlies. Hr will be looking to win his second NBA championship with the Lakers.
He won his first with the Raptors two seasons ago after Toronto landed him from the Grizzlies in a midseason trade. Gasol spent the first 10 seasons of his career with Memphis.
Meanwhile, Morris Markieff who played 21 NBA playoffs games for the Lakers last season will return to the Champions for another 1 year.
Morris averaged 5.9 points and 3.0 rebounds over 21 games with the Lakers in the playoffs last season.
Leave a comment