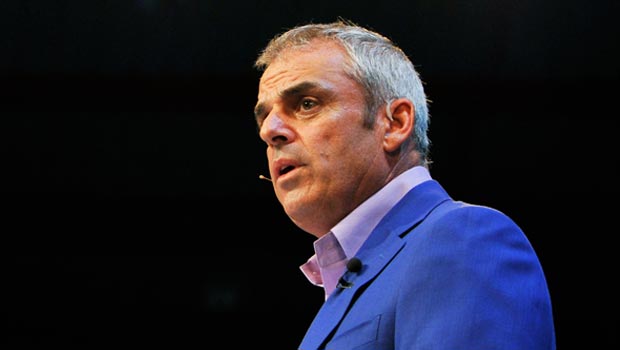 Paul McGinley is yet to make a decision on who he would like to see be named the next European Ryder Cup captain for the tournament at Hazeltine in 2016.
The Irishman was at the helm for the coveted event last year as Europe dominated their American opponents at Gleneagles in September to record a 16.5 – 11.5 point victory.
The 48-year-old was meticulous in his planning for the event as the 2005 Volvo Masters champion ensured everything was perfect from the dressing room to the tee box.
An inclusion of Lee Westwood as a wildcard pick was also a huge success as the Englishman formed a fantastic partnership with debutant Jamie Donaldson.
The pair defeated Jim Furyk and Matt Kuchar in the afternoon foursomes on day one, before recording a win against Zach Johnson and Kuchar in the same format on Saturday.
McGinley, who won the Ryder Cup three times as player in 2002, 2004 and 2006, is now on a selection panel to decide who will be the next European skipper for the competition at Hazeltine in two years time.
Former captains Jose Maria Olazabal and Colin Montgomerie, as well European Tour officials, make up the panel as the search for a new leader continues.
Darren Clarke is the favourite to land the role but, when asked about the Irishman's chance, McGinley refused to comment on the candidate.
"Would Clarke be a good captain? The one thing I cannot do is express an opinion on that," he said.
"We're still communicating, there are a number of people involved in making that decision – current players, potential players going forward, and people who are associated with the Ryder Cup.
"I'm gathering information from everyone and I want to get a really solid view of what everybody thinks before I bring my ideas forward."
Europe are the favourites to win a fourth consecutive Ryder Cup on foreign soil in 2016 although they will be pushed hard by an American side wounded from previous losses.
Leave a comment