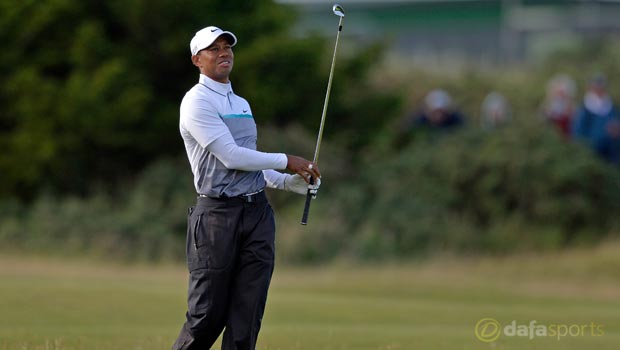 The niece of former world number one Tiger Woods, Cheyenne, is certain that her uncle will eventually return to the pinnacle of the game.
Cheyenne, enjoying her rookie season on the LPGA Tour, was delighted to see her relative impress at the Wyndham Championship, where he was strongly in contention before eventually finishing in a tie for 10th place.
She told the US media: "I think we saw this past weekend that things are starting to come full circle and he's playing great golf.
"It's exciting to see and he's only going to get better from here, I'm sure. He's always looking to get better."
Despite his strong showing last week, 14-time major champion Woods will be missing when the FedEx Cup play-offs get underway with The Barclays at Plainfield CC in New Jersey.
The top 125 players in the rankings will tee off in Edison although the field does have a number of notable absentees, with world number two Rory McIlroy and Sergio Garcia among the players opting not to take part.
World number one Jordan Spieth will be among the contenders at The Barclays and he says he will not worry about his battle with McIlroy to be top dog, but will instead focus on the challenge in front of him.
He told the PGA Tour website: "The only way I think about going about it is just focusing on this week. If you win each week, you're going to stay number one."
Spieth is available at 6.50 to win The Barclays, with Hunter Mahan the defending champion after his success 12 months ago at Ridgewood CC.
Leave a comment