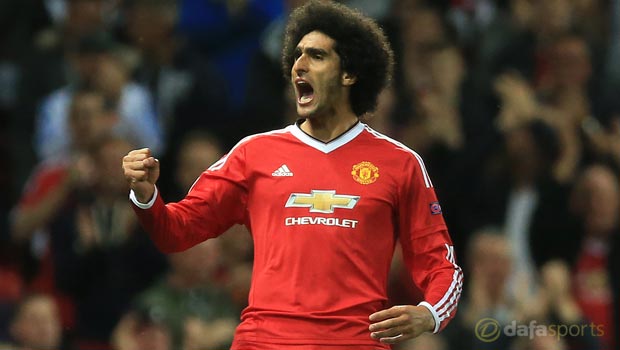 The Belgium international will be used in a more forward role this season, according to the Dutchman, and Fellaini is happy to fit in wherever he is needed by the Red Devils.
The former Everton man said ahead of a crunch clash with Club Brugge in the second leg of their Champions League play-off round tie: "In the past I have played number 10 and number nine sometimes, so I can play there and help my team-mates and my team.
"It is different to play midfield and striker, but I enjoy all the positions I can play. I am just looking forward to doing well and scoring some goals."
Fellaini has made just one appearance for United so far this season, but it was a vital contribution in the six minutes of action he has seen.
He headed in a last-gasp goal in the 3-1 first-leg win over Brugge at Old Trafford which gives United a two-goal cushion going into the return leg in Fellaini's home country.
Meanwhile, Van Gaal, whose team are 1.91 to win in Belgium and 3.60 to earn a draw, says it is vital his side reach the lucrative group stage of the competition.
He said: "It was our aim for the last year to participate in the Champions League and still we are not participating.
"Fellaini's goal was very important because now we can start this game with a lot more confidence."
Leave a comment