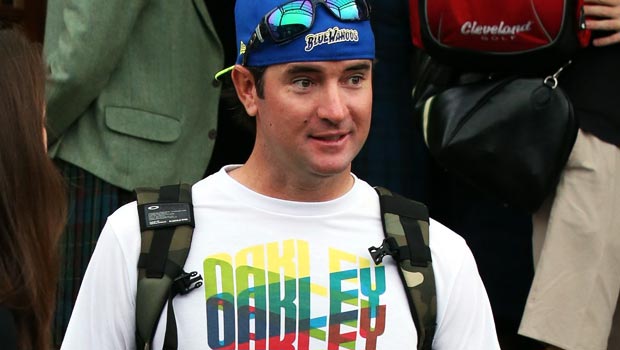 Martin Kaymer admitted he was surprised to see Bubba Watson miss his putt which secured the German the PGA Grand Slam of Golf in Bermuda on Wednesday.
Kaymer started the final day of play with a two-shot lead over Watson but the Masters champion managed to fight back.
The pair were tied on six under par and the match was forced into a play-off. Kaymer kept his cool and birdied the first play-off hole at the Port Royal Golf Course.
Kaymer stepped up and calmly holed from six feet to put the pressure on Watson.
The American had the chance to half from three feet but the missed the hole and Kaymer was awarded the victory.
Speaking after his win, Kaymer admitted he was shocked that Watson missed from that distance.
He said: "Yes, of course I was surprised that he missed it.
"I had a similar putt earlier in the regular round, just half an hour before we were standing there in the play-off. But his was a little bit longer and I knew that it's not an easy putt.
"On my putt it was quite an advantage that I had the similar putt earlier, just a little bit longer, but pretty much the same line and I knew it didn't break as much as I thought. So that helped me a lot. It was a good stroke and so it went in.
"But I was surprised about him, obviously, you don't want to win a golf tournament that way. Of course I will take it, but you don't really want the other guy missing a short putt."
Leave a comment