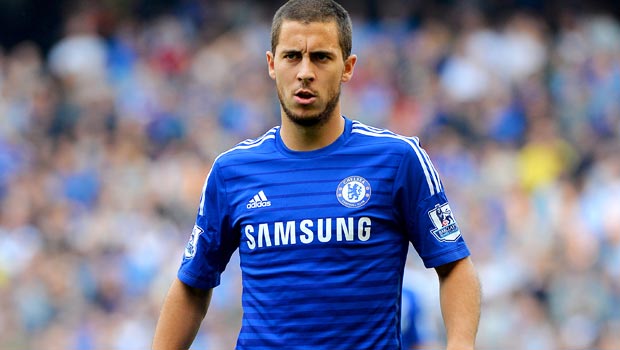 Chelsea star Eden Hazard believes he has enjoyed the best start to the season with the title-chasers so far this campaign.
Jose Mourinho's side, 1.50 to win the title, are sitting pretty at the top of the Premier League table and they have a five point gap on nearest rivals Manchester City.
Hazard has been an ever-present member of the Chelsea team so far this season and he believes his form is the best it has been at the start of a campaign.
The Belgian international failed to deliver at the World Cup in Brazil but Hazard is delighted with his current form.
He told the Daily Telegraph: "It all goes well for me at Chelsea. Maybe this has been the best start in my career so far, although it isn't reflected in the stats. I have played only one bad game – against Aston Villa.
"I've taken a good rest during my holiday, I had a short, but good pre-season and I feel really well.
"Jose Mourinho and I get along well. I've lots of respect for him. He gives me a lot of confidence. After a bad game, he dares to say 'we have played with 10 today', but that's it. At moments like that he leaves me alone."
Despite his form, Hazard claims he is not among the top five players in the world just yet.
"I'm not a top-five player yet," he said.
"Maybe I'm close to it, but I still have to work on some aspects. You can only be part of that group if you are decisive in the top games. I [have started] doing that, like I did against Manchester City and Arsenal.
"Who are better than me? The two extra-terrestrials, Ronaldo and Messi, Ibrahimovic, Ribery and Robben. They make the difference almost every game."
Leave a comment